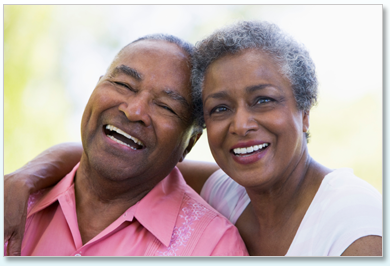 MEDIA, Pa. — The Philadelphia Chapter of the Life Planning Network will present "EngAGE, Enlighten, Empower," a workshop series for active mid-life and senior adults, this spring at Penn State Brandywine.
The workshops will be held from 5:30 to 9 p.m. on April 13, 20 and 27 in Room 113 of the Main Building at Penn State Brandywine. The cost for all three workshops is $75. Attendees must register for the workshop series.
The April 13 workshop, "Creating and Living a Purposeful Life," will help attendees explore their wealth and legacy. Certified financial planners Paula Nangle and Harry Scheyer will present about bringing your wealth to life by discovering unique life goals and creating a framework to increase a sense of financial well-being and life satisfaction. Barbara Greenspan Shaiman, founder of Champions of Caring and author of "Live Your Legacy Now!," will also present on how to add meaning and purpose to your life while creating social change.
The April 20 workshop, "Engaging in Difficult Conversations," will help attendees plan and prepare for the inevitable. Donald Friedman, clinical associate professor of medicine at Thomas Jefferson University's Sidney Kimmel Medical College, will talk about the qualities to look for in a doctor, how to advocate for yourself in the current medical climate, healing factors that can be part of a good doctor-patient relationship, and how to acquire the information you need to know for your own care. Mark Peterson, retired psychologist, teacher and consultant, will explain the complexities of end-of-life planning. Carolyn Ambler Walter, licensed clinical social worker, will discuss issues surrounding loss and grief and how to bring healing and safe passage through the pain.
The April 27 workshop, "Find your Mojo," will help you explore how to make the next years of your life the best years of your life. Nancy Chernett, a gerontologist, will facilitate discussion about the journey to positive aging and aging literacy. Barbara M. Fleisher, retired professor of education, and Thelma Reese, retired professor of English and education, are the authors of "The New Senior Woman: Reinventing the Years Beyond Mid-life" and the forthcoming book, "The New Senior Man." Together, Fleisher and Reese will share what they have learned from interviewing men and women ages 62 to 100 years old. Mary Catherine Dabrowski, director of Surrey at Havertown Senior Center, will help attendees begin to chart their own roadmap to what's next with some pointers on how to uncover your passions and choose your direction.
The Life Planning Network is a national organization made up of community professionals and organizations from diverse disciplines dedicated to helping people navigate and enhance the second half of life through communicating knowledge and resources.
The public is welcome to register for the workshop series by visiting http://brandywine.psu.edu/engage-enlighten-empower.
Penn State Brandywine is located at 25 Yearsley Mill Road in Media.