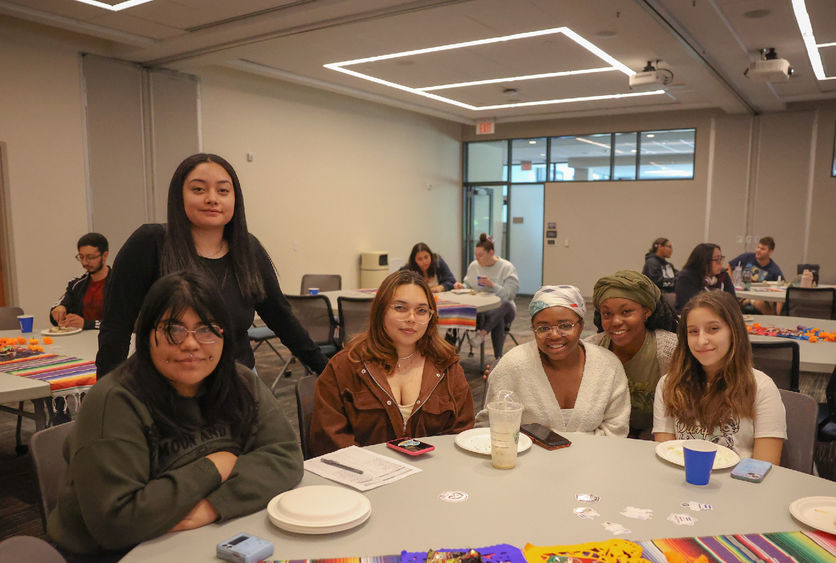 MEDIA, Pa. – Penn State Brandywine celebrated Hispanic Heritage Month in September and October with a variety of activities sponsored by Student Engagement. The month consisted of many events that celebrated and taught about Hispanic and Latinx culture and history.
Students, faculty and staff had the opportunity to attend speaker sessions featuring Hispanic and Latinx educators, celebrate various Latin American countries' independence days and more. Many of the events also featured Latin music, along with snacks and candies from Latin America.
Eliel Acosta-Solalinde, assistant director of student equity and inclusion programming at Brandywine, helped put together numerous Hispanic Heritage Month events throughout September and October. He noted how important the celebration is to honor the community's contributions to today's society.
"Hispanic Heritage Month provides a valuable opportunity to celebrate and acknowledge the Latinx community's contributions to the United States," Acosta-Solalinde said.
"This celebration is essential because the Latinx identity is multifaceted and can take on various meanings across Latin America and within the United States. I hope students and the Penn State Brandywine community gained an understanding of the complexity and richness of the Latinx experience and contribution to the United States."
Penn State and its Commonwealth Campuses host Hispanic Heritage Month events every year, which are free for all members of the Penn State community to attend.