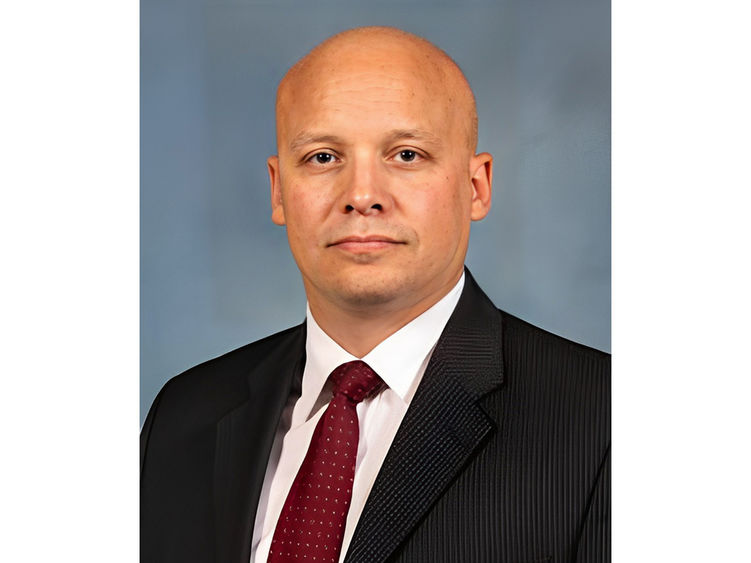 MEDIA, Pa. — Earl Catagnus Jr., after a rigorous search process, was hired as a full-time assistant teaching professor of information sciences and technology (IST) at Penn State Brandywine. Although he served as an adjunct professor at Brandywine for the past three years, he stated that his selection as full-time faculty is a "dream come true." He earned his bachelor's degrees in history and life science at Penn State's Abington campus, his doctorate from Temple University, and he is currently working toward earning his juris doctor degree from Widener University School of Law.
Catagnus began his career at Brandywine in January 2020 working part time and teaching courses in security and risk analysis and IST. He said he first came to Brandywine because of its cutting-edge IST and cybersecurity programs.
"Penn State Brandywine is a campus on the upward trajectory and is investing in the future, particularly in my field of IST and cybersecurity," Catagnus said. "Having been an adjunct here, I knew the students were hungry for knowledge and desired to learn in an unbiased environment that embraces diverse viewpoints. There is an energy here at Brandywine that captures those wishing to be a part of something larger than themselves."
"There is an energy here at Brandywine that captures those wishing to be a part of something larger than themselves."

—Earl Catagnus Jr. , assistant teaching professor of IST, Penn State Brandywine
He also commended the faculty at Brandywine for their research and dedication to the field.
"The IST faculty at Brandywine is second to none," he said. "Collectively, their research interests and scholarship are cutting edge, addressing the problems that are most relevant to business, government, the military and the law."
Being a Penn State alumnus ultimately made Catagnus want to become a professor. He started his academic career at Penn State Abington after he left the United States Marine Corps.
"When I left the Marine Corps infantry and went to Penn State Abington, I initially had no idea that my path would lead me to the professoriate," he said. "But, after a semester of having outstanding professors, I was drawn to the academy."
"The pursuit of philosophical truth, the quest for wisdom, and its prudent application captured my imagination. It drove me to seek and, ultimately, create knowledge that could be taught and applied in a variety of contexts that abound within the human condition. That quest for wisdom took me on a journey through many academic disciplines and several colleges and universities, eventually taking me home to Penn State at Brandywine."
As a full-time professor, Catagnus said he's most looking forward to inspiring his students through his curriculum and advancing the IST and cybersecurity fields.
"In the classroom, I want to inspire my students to intellectual curiosity while introducing them to the methods of scholarly inquiry," he said. "I also want to be a part of the strategic initiatives that will push Brandywine to new heights of relevance within academe and society."