Records office's work supports the 14 campuses under the umbrella of the University College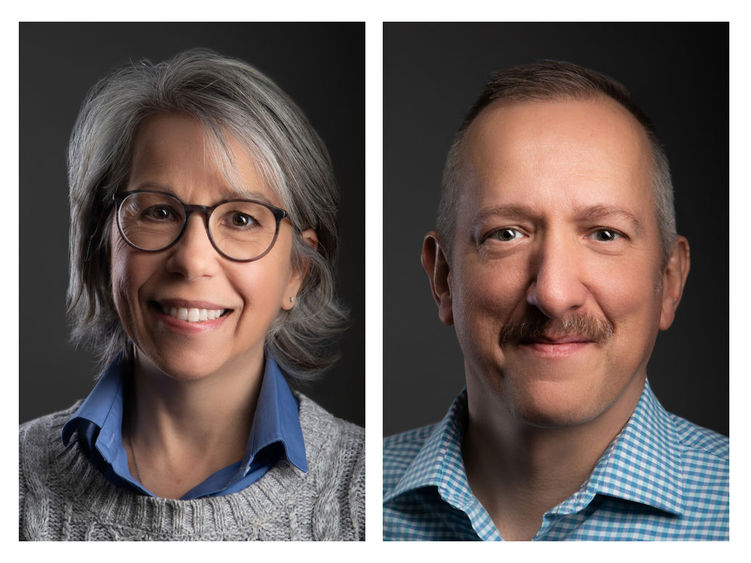 UNIVERSITY PARK, Pa. — The University College at Penn State is the collective administrative umbrella for 14 of Penn State's campuses distributed throughout the commonwealth. Housed in the Office of the Vice President for Commonwealth Campuses, it includes Penn State Beaver, Brandywine, DuBois, Fayette, Greater Allegheny, Hazleton, Lehigh Valley, Mont Alto, New Kensington, Schuylkill, Scranton, Shenango, Wilkes-Barre and York, with more than 8,000 Penn State students attending classes at a University College campus.
Many students choose to remain at their campus of admission for all four years to complete one of the 22 baccalaureate and 10 associate degree programs offered by the University College in a wide variety of academic disciplines, including business, engineering, nursing, the social sciences, the natural sciences, and the humanities. In addition, several campuses offer a variety of professionally accredited associate degree programs in the health sciences. 
A key area of the University College is the records office, located at the University Park campus, where work is done to assist faculty and staff and help to support the successful graduation of students across the 14 campuses. Among the students are adult learners, veterans and students from diverse backgrounds.
Coordinator of Student Records Shirl Henry and Records Specialist Tony Bailey provide support and mentorship to program coordinators, who in turn provide accurate, timely guidance and support to faculty.
At the campuses of the University College, faculty and program coordinators advise students, help them navigate their degree requirements, approve re-enrollments, assist with change of majors, and organize graduation — in short, they provide widespread support for the students in all facets of their educational experience, explained Henry.
However, often the students' academic reality includes complexities that require additional guidance, and the University College's records office can assist them, said Henry, who added that members of the office love their work and enjoy seeing students "cross the finish line" at graduation.
"Graduation is a big part of our job," Henry said, referring to the University College's Graduation Project. "We have been doing our Graduation Project for about five years now and it is exclusive to the University College.
"As a college, we do a great deal of proactive work to avoid potential snafus around graduation time. In March and July, we review almost 2,000 academic requirements of students we believe are getting ready to graduate and send them information about graduation — what to do, how to meet with their adviser, and when to apply for it. In August, we send them more information about graduation at their campus," explained Henry. "Our goal is to work with our campuses to encourage the students to meet with their respective advisers and to get the advisers in contact with the students so that all the information is disseminated."
Chancellor and Chief Academic Officer of Penn State Hazleton Elizabeth Wright previously worked with Henry and Bailey in her role as associate dean in the Office of the Vice President for Commonwealth Campuses. That's where Wright saw the important work being done to help seniors graduate, she said.
"I can't understate enough how important the records office is to the campuses," said Wright. "Shirl and Tony provide invaluable support — they help us make sure that we keep our students on track toward graduation, most notably through their graduation initiative. The program has many elements, including an awareness campaign for students, but it also includes work in which they go one by one through every student's audit to help keep the student on track and making progress toward a degree."
Each one of Penn State's colleges is responsible for managing its own student records, from admission to graduation. In the University College, Henry and Bailey are responsible for managing the student records at all 14 campuses and do all the work centrally.   
Assistant Vice President and Executive Director for Academic Services and Assessment Penny Carlson works with Henry and Bailey to guide and advise graduating students.
"They do such a good job of making sure that every student enrolled in the University College has a correct degree evaluation so that the student can progress toward graduation," Carlson said. "Let's say a transfer student comes in — they (Henry and Bailey) must figure out if the student's transfer credits apply toward their degree. Anything that a college records office does, they do."  
Henry and Bailey both help navigate complicated problems and the complexity of campus-staffing structures, with a sizeable degree of efficiency and constant kindness and often with humor, according to Allison Burns, Penn State Scranton campus registrar.
Whether it is keeping the various campus' staff informed so they can make timely decisions on students' progress, or fixing last-minute issues so a scholar can graduate on time, "Shirl and Tony are immensely efficient in their work, and both have incredibly kind, considerate and supportive natures," Burns said. "I work with them to help resolve academic requirement issues that students may have because of re-enrollment, changes in major or option, curricular changes and other things. They always help to clarify the problem or issue, and then to identify a solution.  
"It may be that a student needs additional credits or classes. More often, they can spot earned credits that can be substituted and used in better ways on the audit, which saves students time and added cost," added Burns. "Whatever the resolution may be, I always have confidence that it is in the best interest of the student, while also serving to uphold the integrity of the degree program."