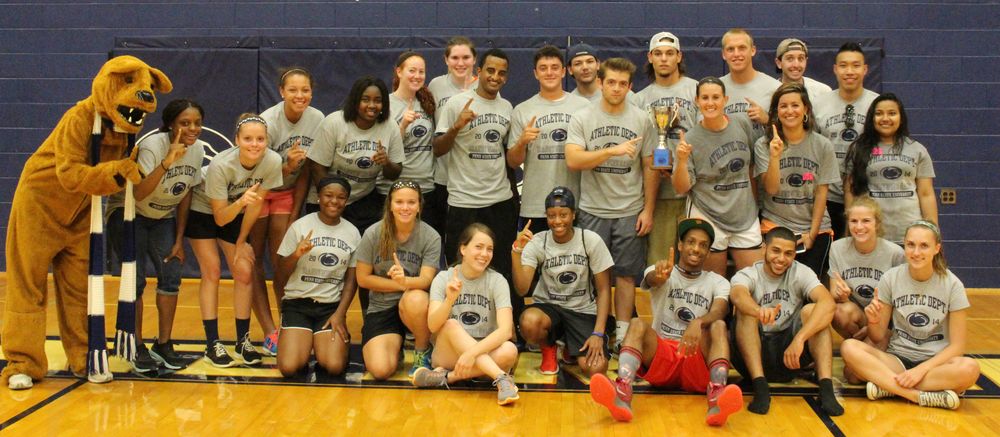 *The Brandywine Games have been postponed until Aug.17 at 5 p.m. due to rain. Details to follow.
It's the time of year to meet, greet and compete with Penn State Brandywine's newest student-athletes for the second annual "Brandywine Games" at 5 p.m. Aug. 17.
The Brandywine Games gives Penn State Brandywine faculty and staff the opportunity to meet nearly 80 incoming freshmen athletes and many of the returning players.
Student-athletes, coaches, faculty and staff will be divided into three teams and compete in 12 field games. Teams will receive points for each successful event. All games will be held on the campus lawn next to the maintenance shed. At the end of the night, the team with the most points will receive the Brandywine Games trophy.
This year, with the help of senior Matt Gallo, a communications major and baseball player, the Brandywine Games will feature a community service component. All attendees are asked to bring gently used or new books for elementary-aged children to the games in order to support Philadelphia Reads, a non-profit organization with a mission to help every child in Philadelphia read on grade level by the end of third grade. The Penn State Brandywine PSUAC team that donates the most books will win a team dinner.
"It's important to make a positive impact in our community," Jim Gastner, Penn State Brandywine athletics director, said. "We want our student-athletes to perform in the classroom, on the field of play and in their community."
For more information about the Brandywine Games, contact Bobbi Caprice, Penn State Brandywine athletic recruiting coordinator, at [email protected] or 610-892-1307.