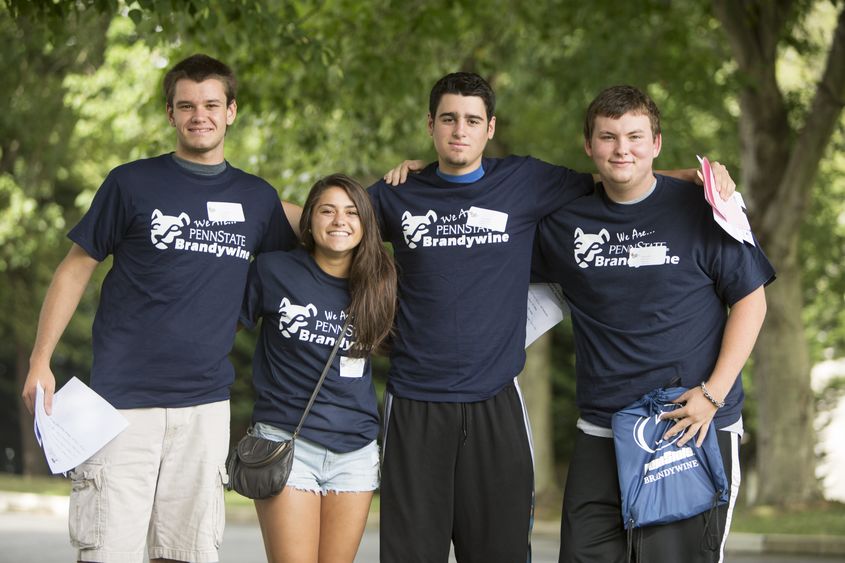 All first-year students are invited to attend the annual Penn State Brandywine convocation and campus welcome from 10 a.m. to 2 p.m. Aug. 20.
The convocation is the official start to the 2015-16 academic year and gives students a formal entrance into the life and traditions of Penn State.
On convocation day, faculty and staff will join new students at 10 a.m. on the campus lawn for the formal ceremony. Penn State Brandywine's Chancellor Kristin Woolever, Director of Academic Affairs Cynthia Lightfoot, Associate Professor of Geology Laura Guertin, Director of Student Affairs Ronika Money-Adams, faculty representatives and Student Government Association President Olivia Shiner will welcome all the students to Brandywine. The ceremony will conclude with the singing of the alma mater.
After the convocation ceremony, students will meet with academic advisers and receive important academic major information.
At 1 p.m., a barbecue lunch will be served and Barbara Shaiman will present the keynote address. Shaiman is the founder of Champions of Caring, a nonprofit organization dedicated to educating and empowering young people to take active roles to improve their community, and Embrace Your Legacy, a program to motivate individuals to take action and create projects for personal growth and social change. She is also the author of "Live Your Legacy Now!"
Get all the details about convocation here.
Questions about convocation can be directed to Diane Shorter in Student Affairs at [email protected] or 610-892-1270.