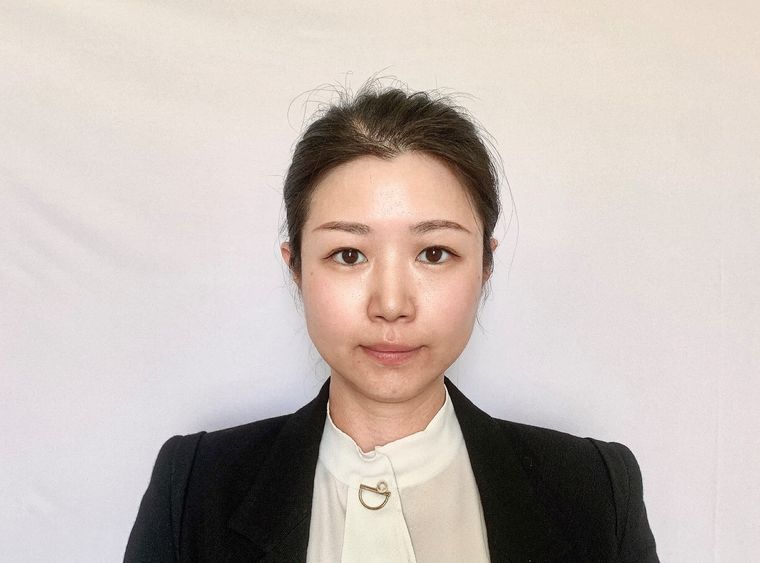 New Faculty Spotlight
Name: Luna Yang
Title: Assistant Professor of Business
Luna Yang joined Penn State Brandywine's business department as an assistant professor of business in August 2022. She received her Bachelor of Science in tourism management from Shanghai Normal University. Yang went on to receive another Bachelor of Science in hospitality management, a Master of Science in hospitality and tourism management and a doctorate in strategic management from Kent State University. Before coming to Brandywine, Yang was a business instructor and doctoral candidate at Kent State.
Brandywine: What courses are you teaching?
Yang: Right now, I'm teaching strategic planning and basic management concepts. The former is an upper-level class with senior students, while the latter has mostly sophomores and juniors. I would adjust my pedagogical strategies based on the student demographics and interests.  
Brandywine: What interested you in teaching at Brandywine? 
Yang: I've always been really passionate about teaching. I really enjoy developing close relationships with my students so I can adjust my teaching plans and help their career advancement. When I started looking into Brandywine, I realized this campus is like a community. The class sizes are small, and there are so many resources for students to take advantage of. Being so close to Philadelphia is also a plus. There are a lot of opportunities to pursue in this area.
"When I started looking into Brandywine, I realized this campus is like a community."

—Luna Yang , assistant professor of business
Brandywine: What is your background and experience? 
Yang: My background is in tourism and hospitality management. As a graduate student, I gained a lot of hands-on experiences from my professors. It's really interesting because hospitality and tourism are people-oriented industries. You have to know how to keep customers happy and how to manage employees so they stay motivated.
When I went to apply for the Ph.D. program, I decided I wanted to know more about management, because I really like the idea of using psychological and sociology theories to understand how people behave and work in teams. There's always an inner mechanism of why people are making certain decisions and why people behave in certain ways. I think it helps to provide better employee training or provide better services at that point.
Brandywine: What has been one of your most challenging experiences as a professor? How did you overcome it?
Yang: Since I'm a new professor, my teaching style is still developing. When I started here, I realized that other than teaching and the research, there is more to the role I can explore. I feel the obstacle I'm facing right now is I want to learn more about what I can contribute to the campus.
At a broader scope, maybe I could contribute more to the University or to the community. If I want to overcome that, I think it would be helpful to talk to senior faculty members and participate more in the campus activities. I think the tricky part is how to contribute more to my community because the area is still unfamiliar to me. I'm not just moving here from Ohio, but I'm also an international immigrant from China.
Brandywine: What are your research interests? 
Yang: My research interests can be categorized into two areas. The first one is CEO turnovers and CEO career opportunities. I was conducting studies about what conditions cause CEO turnover and what their career concerns are about. In my study, I was looking at what causes lead to board pressure on the CEO, and those pressures from the board, and the over-intervention from the board may cause voluntary CEO turnover.
Another research interest of mine is international business. I was interested in how history, like colonial history, affects indigenous business practitioners' perceptions towards foreign direct investors, through their collective memory toward colonial history. So how would that affect their possibilities of collaborating with foreign investors, especially in the resource extraction sectors?
I want to keep exploring my research interest in those two big areas. Right now, I'm looking at systematic errors in the board decisions of assessing CEO's performance. I'm investigating conditions where the board members would systematically yield biased perceptions about the CEO's performance.
Brandywine: What made you interested in pursuing a degree and a career in business/tourism management?
Yang: I've always been passionate about contributing to society and making positive changes in the world. I know it's a big ambition, but I hope that with my contributions, I can make a change in my community, or in society at a bigger scope. I want to help make these changes by being an educator and teaching the next generation. I've always wanted to be an educator. I'm really happy that I'm where I am right now. I'm able to help to my students learn more and help them excel in whatever they're passionate about.
"I've always been passionate about contributing to society and making positive changes in the world."

—Luna Yang , assistant professor of business
Brandywine: You've spoken at many conferences around the world, including in Hong Kong, Barcelona, Boston, Paris, and more. Which conference was your favorite to speak at and why? 
Yang: I'm so honored that I was invited to present and speak at those conferences. I think I enjoyed my time in Paris the most. It's a lovely city with lots of museums and history to explore, not to mention the food. In general, I think going to conferences is really an amazing experience because you get to connect with many professionals in the industry. You are able to talk to them and get updates about what's going on in the field. It allows you to come up with new ideas about what you want to do for the research.
Brandywine: What do you enjoy doing in your free time?
Yang: I enjoy doing a lot of things. I like to keep myself busy. I think it's always nice to learn something new, push your limits and try different things. I'm very active. I like jogging, swimming and working out. I also enjoy traveling. It allows me to understand the culture and how people live. I enjoy seeing the subtle differences between my culture and new ones. For example, whenever I moved to a new place, it was interesting to see where locals' passions lie, from food to stores.