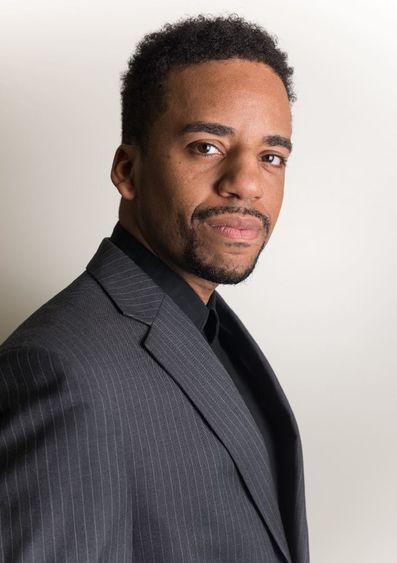 MEDIA, Pa. — Roger Lee, an experienced business leader and higher education professional, has been named director of innovation and entrepreneurship at Penn State Brandywine, effective July 5. In that role, he will serve as a member of the senior leadership team, lead priority initiatives in the campus' strategic plan and direct the Brandywine LaunchBox.
"We are so excited to have Roger join the Penn State Brandywine community and lead our innovation and entrepreneurship efforts that will have a tremendously positive impact on our students, our campus and our community," Brandywine Chancellor Marilyn J. Wells said. "Roger brings an impressive array of experience as an entrepreneur himself, along with an extensive background in higher education and the arts, that is well suited for our initiatives."
"I am thrilled to be the new director of innovation and entrepreneurship at Penn State Brandywine," Lee said. "I count it a blessing and an honor to help our students, faculty, staff and community members develop an entrepreneurial mindset. We all need an entrepreneurial mindset to help solve the world's biggest problems and to build the lives, careers, ventures and communities that we dream about.
"My mission is to make Penn State Brandywine and the Brandywine LaunchBox safe spaces for people to develop their entrepreneurial mindset, test out their innovative ideas, and launch and grow their own startup ventures," Lee added. "I will also work to maintain environments where diversity, equity and inclusion are promoted, practiced and prioritized on campus and at the Brandywine LaunchBox."
Lee previously served as assistant director of pre-college engagement, an entrepreneur in residence and an adjunct professor at Drexel University's Charles D. Close School of Entrepreneurship. He was also the business minor curriculum revision coordinator and a master lecturer at the University of the Arts' Critical Studies Program, and an adjunct professor at Eastern University's Urban Studies Graduate Program. Lee also served as a business consultant at Temple University's Small Business Development Center, a national consultant at Summer Search, and the first Black publicist of the Philadelphia Ballet (formerly the Pennsylvania Ballet).
Lee is also an award-nominated entrepreneur who launched and led several startup ventures. He is the owner and founder of Roger Lee Arts LLC, a business that produces his work in artist career development, visual arts and dance. He is also the founding artistic director and resident choreographer of Roger Lee Dance Company, a professional contemporary jazz dance company based in Philadelphia. He served as the founding director and head instructor of Roger Lee Arts Academy, a multidisciplinary arts education program that taught dance, musical theater and drawing to youth and adults. His success as an entrepreneur landed him a TEDx talk, two book features and more than 50 media features.
Lee earned a certificate in leadership, a certificate in negotiation, and a master's degree in arts administration from Drexel University and a bachelor's degree in dance and media and communication studies from Ursinus College.
The Brandywine LaunchBox is located at 18 N. Lansdowne Ave. in Lansdowne, within the newly renovated Utility Works MakerSpace, which is a project of the Lansdowne Economic Development Corporation (LEDC). Penn State Brandywine and the LEDC have collaborated for several years on projects to support entrepreneurship and small businesses.
The Brandywine LaunchBox is a signature program of the Invent Penn State initiative, offering a mix of accelerator programs, co-working spaces, legal and intellectual property advice, maker spaces, and mentorship opportunities. The LaunchBox provides resources for entrepreneurs and innovators, training and mentoring for startup businesses, and entrepreneurship-focused academic programs and workshops. The LaunchBox is open to the Penn State community and the general public.
The Utility Works MakerSpace provides specialized equipment, including 3D printers, laser cutters, and large-format and vinyl printers, as well as co-working and meeting spaces.
The Invent Penn State initiative was launched in 2015 by former Penn State President Eric Barron and is aimed at driving job creation, economic development and student career success by connecting aspiring entrepreneurs to those who can help bring their ideas to the marketplace.