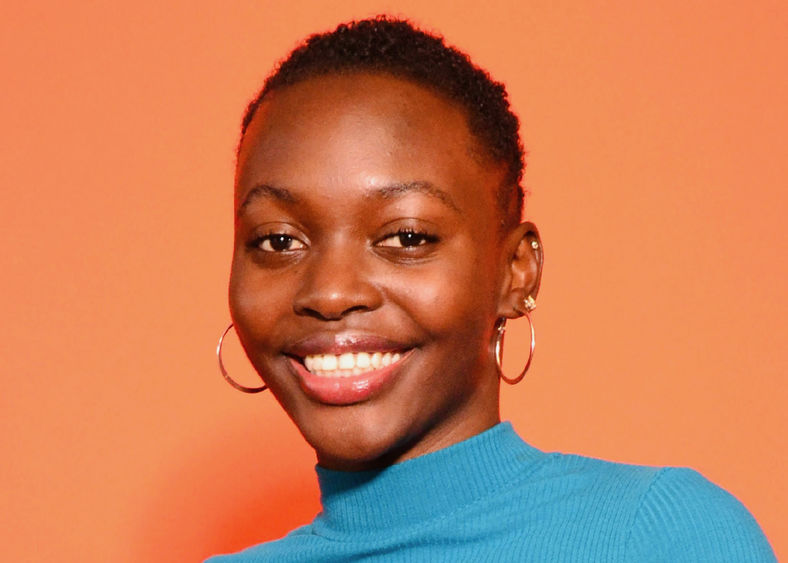 MEDIA, Pa. — Jemimah Mwaba has a long list of activities that she's been involved with during her years at Penn State Brandywine.
"It's a lot. I have been involved in the Multicultural Club, the Nittany Christian Fellowship Club. I've been involved with the Music Collaborative. I was part of the Black Student Union," Mwaba said. "I was on the step team. I was also part of the dance team for a while. I was a resident assistant. I also worked at the Blue Apple Café. I was also part of the homecoming committee."
Though all her involvement, Mwaba was able to make meaningful connections with Brandywine staff, faculty and students.
"I really got to meet a lot of people, make a lot of friends. I was able to hone many of my leadership skills and socializing and networking skills and all that stuff," Mwaba said.
"So I would say Penn State Brandywine has really helped me with my networking, especially with my internship right now," Mwaba added.
Mwaba is currently interning at Main Line Models and Talent, which on its website describes itself as a "management agency catering to models, actors, dancers and singer/songwriters."
"My plan after graduation is to hopefully stay in the entertainment industry," Mwaba said, explaining that in addition to interning with Main Line Models, she's also signed with the agency. "So I am going to be a full-time model also, which is going to be pretty cool."
Recalling all the people who have supported her during her time at Brandywine, Mwaba noted Christine Allen, career services coordinator and her adviser for the step team.
"She really helped with paperwork, with events, and she's just very helpful with me personally when it comes to also resumes and job search and stuff like that," Mwaba said.
Mwaba also noted Bill Tyson, director of strategic communications at Penn State Brandywine, as someone who has really helped her on campus.
"I really appreciate his support of my talents and what I have to offer to the campus. It really encourages me to keep going," Mwaba said. "Don Brennan, assistant director of residence life, has also really helped me to hone my leadership skills, specifically as a resident assistant."
Mwaba said that if anything has surprised her about her college experience, it is "how involved I was able to get and the strength of the relationships I was able to make with many people — staff, professors, also students. "
"I like that I was really able to connect with a lot of people on campus and feel at home," Mwaba said.
Mwaba applied to Brandywine just two years after moving to the United States from the Democratic Republic of the Congo. While she didn't know a lot about universities or the college application process, she was familiar with Penn State.
"Many people talked about how Penn State was a good school," Mwaba said. "When I got accepted, I just was like 'OK, yeah. I'm going.' So that's basically how I ended up here."
Mwaba made an impact early on in her college career, being honored by Penn State Brandywine's Commission for Women her sophomore year.
 "I wasn't really expecting that at all. It just kind of shocked me out of nowhere," Mwaba said. "I was like 'oh wow, people are seeing me and are seeing what I'm contributing.'"
"Especially on this campus there are a lot of people who are really involved," Mwaba explained. "So to be able to be recognized for being involved and active on campus, that made me happy."
To incoming students, Mwaba advised simply getting connected.
"Everyone on campus is very nice and helpful, and everyone wants to make a friend," Mwaba said. "That's not just in the sense of students, but also with faculty and staff. Everyone wants to know what's going on with your life, how you are doing, just connect, talk to someone."
"I'll just say to new people, college is hard but it's also a fun experience if you make it like that," she added. "Don't just lock yourself in your room and do your homework. Do other things, join clubs, have fun, but also don't overpack your schedule because then you're going to get really overwhelmed. So, choose one or two that you can really focus on and really have a passion for, and also focus on your studies and you'll be good."