All faculty and staff at Altoona, Behrend, Brandywine, DuBois, Fayette, Harrisburg now required to get vaccinated for COVID-19 under Biden executive order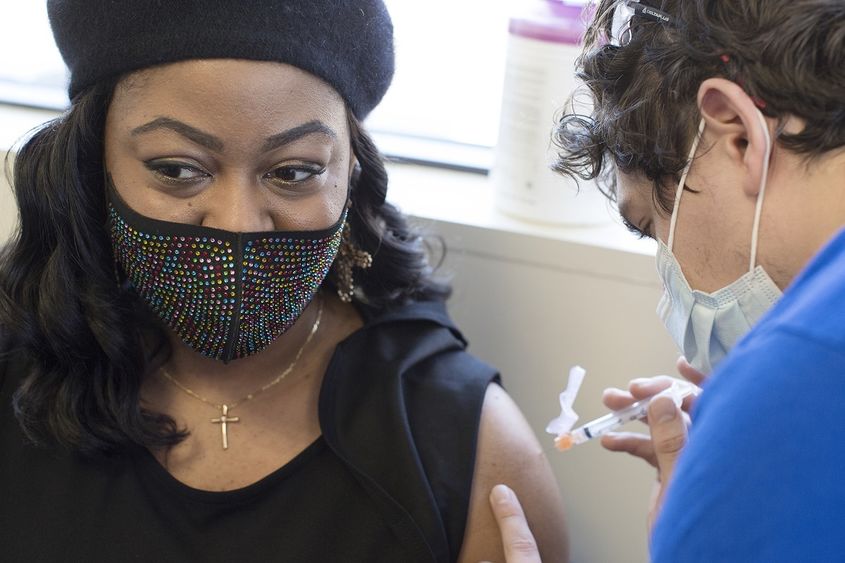 UNIVERSITY PARK, Pa. — All faculty and staff at Penn State locations where work is being conducted under federal contracts are required to be fully vaccinated against COVID-19 by Dec. 8 under President Joe Biden's recent executive order requiring vaccination for federal contractors, Penn State has determined.
This requirement affects all employees at Altoona, Behrend, Brandywine, DuBois, Fayette, and Harrisburg. The University previously announced that all faculty and staff at the University Park campus must get vaccinated to comply with the executive order. The vaccine requirement applies to all employees affiliated with these campuses, including full-time and part-time faculty, staff and technical service workers, even if they are working remotely. This requirement also applies to graduate and undergraduate students supported on wage payroll, as well as all students supported on graduate assistantships at these campuses.
A task group is determining the means by which employees will submit their vaccine confirmation and those details will be shared with the University community when they are finalized.
Biden's executive order applies to employees in buildings even where no federal contracting work takes place, unless the institution can "affirmatively determine" that none of its unvaccinated employees will come into contact with a vaccinated contractor employee.
"After a review of the University's federal contracts, we found that these campuses are home to government projects that make them subject to President Biden's executive order requiring COVID-19 vaccines for federal contractors," said Kelly Austin, interim senior vice president for Commonwealth Campuses and executive chancellor. "While the mandate only applies to six Commonwealth Campuses at this time, we continue to strongly encourage our faculty and staff — and students — at every campus to get vaccinated to protect themselves and our campus communities."
Because of the federal deadline of Dec. 8, all employees affiliated with these campuses who are not already vaccinated are strongly urged to start the process immediately. Individuals are considered to be fully vaccinated two weeks after the single dose of the Johnson & Johnson vaccine or two weeks after the second dose of the Moderna or Pfizer vaccines, which require four weeks or three weeks between doses, respectively. Nov. 24 is the last day individuals can get their final dose to meet the Dec. 8 deadline.
Under the umbrella of the executive order, all Penn State employees must be vaccinated unless they are entitled to a medical exemption or an accommodation for religious beliefs. Information on the exemption request process for faculty and staff is forthcoming. Procedures, including potential employment sanctions, are in place for employees who violate University policies intended to comply with federal requirements.
In addition to the vaccine mandate for University Park employees, those who work and learn at Penn State at the Navy Yard are also subject to a vaccine mandate from the City of Philadelphia. As of Sept. 30, 100% of affected students and employees at the Navy Yard are fully vaccinated.
All three authorized COVID-19 vaccines are readily available at hospitals, urgent care centers, doctor's offices and pharmacies. Providers can be easily located by visiting Vaccines.gov.