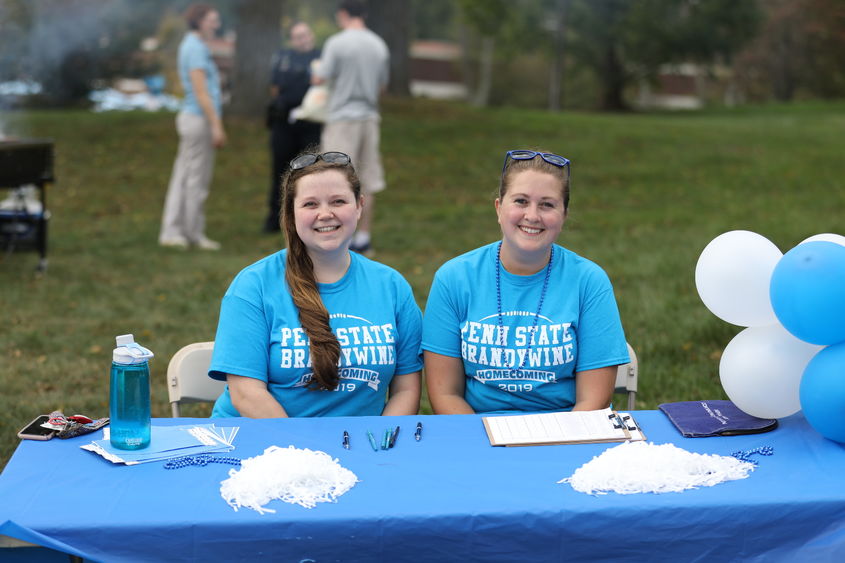 Penn State Brandywine will host its annual homecoming celebration from noon to 4 p.m. Saturday, Oct. 16. Attendees can enjoy barbecue-style food, Penn State Berkey Creamery ice cream, campus tours and family friendly activities alongside fellow Penn State alumni, as well as Brandywine students, faculty and staff.
A $10 general admission ticket includes access to all activities and lunch. Tickets for children ages 3 to 11 are $5. There is no charge to attend for current Brandywine students with their Penn State student ID.
Before the homecoming celebration begins, the Penn State Brandywine Alumni Society board will host a brunch. Attendees can learn about the Alumni Society and how to get involved. Coffee and light refreshments will be provided.
After the homecoming events, the Alumni Society will host a social gathering at 5 p.m. at Barnaby's, 5501 Pennell Road in Aston.
At 10 a.m. on Sunday, Oct. 17, Brandywine Athletics will hold a 5k run and 1-mile walk on the campus' cross-country course. The first 100 participants to register will get a free T-shirt. All proceeds will benefit the Penn State Brandywine Athletics Alumni Team.
Pre-registration is requested for the homecoming celebration, Alumni Society brunch and 5k run/1-mile walk. For more information and to register, visit https://brandywine.psu.edu/homecoming.
Penn State Brandywine is located at 25 Yearsley Mill Road in Media, Pennsylvania.
Penn State requires all students, faculty, staff and visitors — including those who are vaccinated and unvaccinated — to wear masks indoors at all campuses. Masks are not required outdoors.