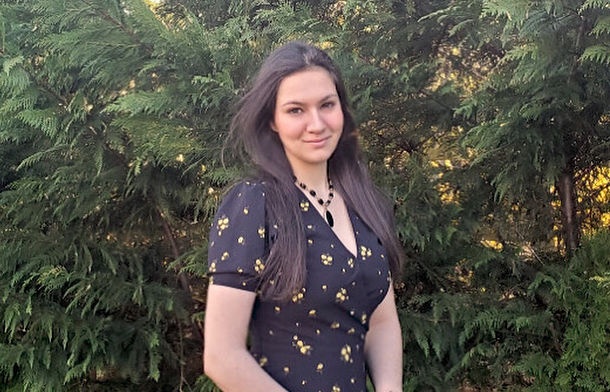 Major: Undecided
Year: Rising Sophomore
Involvement: Student Government Association (SGA) president, resident assistant for Orchard Hall, marketing chair of the Brandywine Events and Activities Support Team, Cooper Honors Scholar
Brandywine: What are your goals as Penn State Brandywine's next Student Government Association president?
Jimenez: We're really trying to improve the working structure of Penn State Brandywine's Student Government Association. We want our SGA chairs to be more independent and to have the ability and agility to pursue their own goals for Brandywine, while also having the needed direction and overall guidance from me and Matt Wickel, who will serve as this year's vice president. We also want the Student Government Association to build stronger relationship with the leaders of our campus clubs — making sure they are supported and have the resources they need to succeed.
Brandywine: What got you interested in the Student Government Association in the first place?
Jimenez: I knew that I wanted to be involved in SGA because I was involved in my high school's Student Government Association and really valued that experience. During my first year at Brandywine, I reached out to Matt Wickel, who at that point was the SGA President, and asked him if there was a way that I could be involved. After some initial conversations, he asked me if I wanted to be the sustainability chair, which was a new role in SGA. It was a lot of fun starting from scratch and having the independence to make the position what I wanted it to be.
Brandywine: What inspires you about your work in the Student Government Association?
Jimenez: I really like being in a position where I can make a positive difference for others, and I like to help others achieve their goals. I want to be someone who encourages other people to get involved. Having the chance to make my peers' Brandywine experience that much better is definitely inspiring to me.
Brandywine: What challenges did you face when transitioning to college?
Jimenez: Being virtual last year and learning remotely was definitely a challenge. Going into my first year, I was unsure about the experience I would have and what I was going to be able to get out of college while being remote. But when I dedicated my time and energy toward looking for ways to get involved at Brandywine, I was met with many different opportunities that ultimately led me to where I am now.
Brandywine: Who at Penn State Brandywine has supported you?
Jimenez: Matt Wickel really supported me in my pursuit to be more involved at Brandywine. He was the perfect person to learn from given his role as SGA President. He's also one of the reasons that I ran for president this coming year. I hope to pass that support along to an incoming student and help them get the most out of their experience at Brandywine.