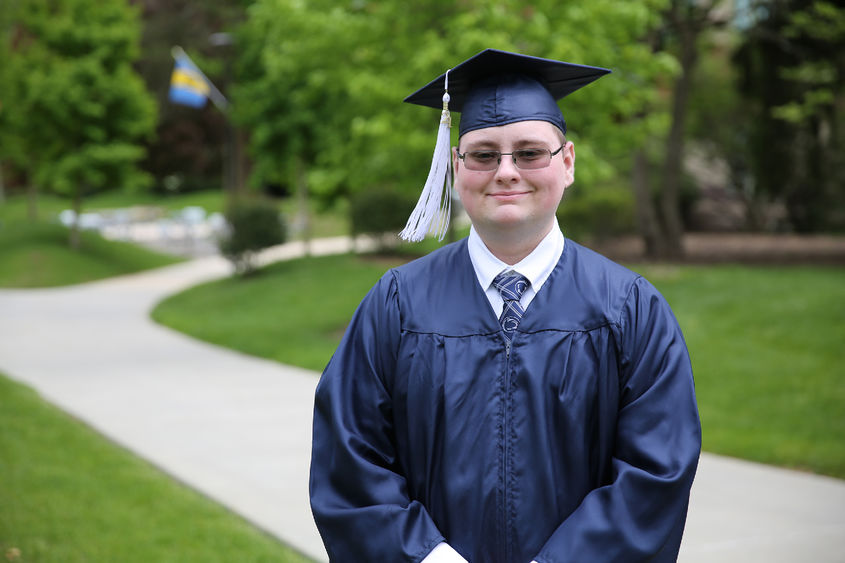 MEDIA, Pa. — For students in Penn State Brandywine's information sciences and technology capstone course this spring, working with real-world clients gave them practical experience in website design as well as project management, client relations and group dynamics.
Martin Yeh, assistant professor of information sciences and technology and instructor for the course Information Sciences and Technology Integration and Problem Solving (IST 440W), said course objectives include analyzing and solving real-world information technology problems, communicating and reporting clearly to a variety of audiences, and working as a team.
"I believe there is no better project than what these real clients can provide," Yeh said. "We know very little about each project in the beginning. Through analysis, communication and decision-making, students shape the project outcomes with their sponsors. Working with actual clients also gives students a taste of what a real-world environment is like and provides a sense of authenticity. Students work harder and are more motivated with these projects."
Students were assigned to a team to work with one of four clients, one of which involved a campus outreach initiative and three of which were nearby businesses recruited by Brandywine's Workforce and Innovation Office.
Joseph Borowski and Coleen Vergara, both of whom graduated in May with a bachelor's degree in information sciences and technology, were each team leaders.
Borowski led the team working with Vinyl Revival, a record store that also hosts live music and film screenings.
"Our group project was to update the store's website," he said. "We updated the visuals of the site, added a new event page, updated the blog page to make it more readable, and set up a store page that should go up once the project sponsor has finished adding products."
"As a team leader, I maintained contact with the sponsor and helped my group split the work between the three of us," Borowski added. "I learned a lot about how the average life cycle of a project goes and how important proper communication and documentation are for projects like this. Working with store owner Andrea DiFabio was great. She was very clear about what she wanted. She was probably the best first client I could have worked with."
DiFabio said she enjoyed working with the students to achieve her web redesign goals.
"Once I determined my objectives, the student group helped me define my technology needs and offered their insights and recommendations, achieving the features and looks defined in my goals," she said. "They fostered a productive designer-client relationship. They took direction from me but were comfortable offering alternative options based on the understanding of a function and my need. They scheduled weekly online meetings that provided an opportunity for us to review changes that were implemented and they clarified tech-related concepts that were new to me."
Vergara's team worked with a local accounting business.
"We created a website that would basically match bookkeepers with clients," Vergara said. "So it had features which would involve scheduling a bookkeeper and then being able to pay them and leave a review for that bookkeeper. As the team leader, I assigned meetings and made sure that everyone was on track for making deadlines, so that we were on top of the progress for the website."
Yeh said students in the capstone course gain a wealth of experience in project management and practical application of their knowledge
"Through this semester project, students learn to communicate with their sponsors regularly, report their progress clearly in a nontechnical manner, evaluate alternative solutions based on the available resources, and integrate knowledge and skills from prior courses with client's requests," Yeh said. "There are a plethora of tools and applications for each phase of the software design life cycle. Students learn how to find the right tools for different situations in limited time by applying their knowledge in making such decisions. Lastly, students learn to present an information system project to nontechnical clients."