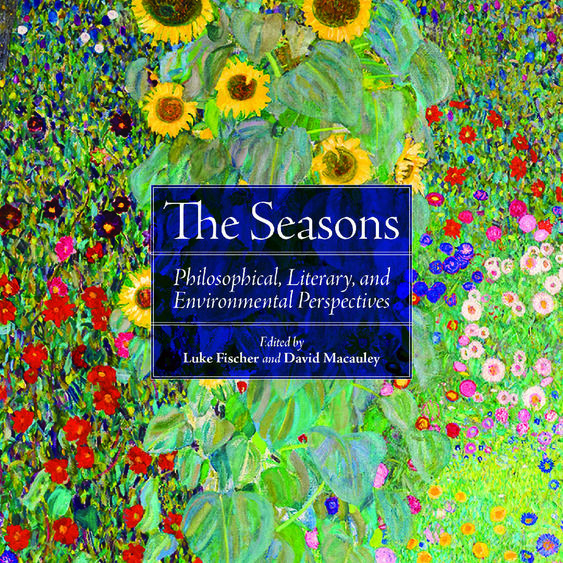 MEDIA, Pa. — Penn State Brandywine Associate Professor of Philosophy and Environmental Studies David Macauley recently co-edited a book titled "The Seasons: Philosophical, Environmental, and Literary Perspectives," with State University of New York Press.
According to the publisher, the work is a first-of-its-kind collection of pioneering essays that demonstrate the significance of the seasons for philosophy, environmental thought, anthropology, cultural studies, aesthetics, poetics and literary criticism. Although the seasons have been a perennial theme in literature and art, their significance for philosophy and environmental theory has remained largely unexplored. "The Seasons" opens up new avenues for research in these fields and provides a valuable resource for teachers and students of the environmental humanities. The essays in the collection address a wide range of seasonal cultures and geographies, from the traditional Western model of the four seasons — spring, summer, fall and winter — to the Indigenous seasons of Australia and the Arctic. Exemplifying the crucial importance of interdisciplinary research, "The Seasons" makes a compelling case for the relevance of the seasons to our daily lives, scientific understanding, diverse cultural practices and politics.
Macauley co-wrote the introduction to the book with poet and philosopher Luke Fischer, and he also contributed the first chapter in the volume. After clarifying the Western view of seasons, Macauley considers the seasons in the Eastern world, investigating seasonal poetry and haiku. He then identifies and articulates different conceptions and scales of seasonal time in relation to experiences of place. He looks in turn at possible challenges to the four-seasons model and discusses seasonal disruptions and discontinuities associated with climate change. The chapter concludes by setting forth the values of a seasonal framework in terms of both providing an alternative to the idea of "nature" and contributing to sustainable living, noting the roles of seasonal festivals, storytelling, gardening, food preparation, art and everyday aesthetics.
Gerard Kuperus, who teaches philosophy at the University of San Francisco, has observed of the book: "In a time of climate change, lack of awareness of weather patterns, and technological climate control in our homes and workplaces, this is an incredibly timely work. The collection of essays is original, valuable, and beautifully written. Not only did I enjoy reading them, I learned a lot along the way."
Macauley's other books include "Elemental Philosophy: Earth, Air, Fire, and Water as Environmental Ideas" and "Minding Nature: The Philosophers of Ecology." He is currently completing a book on human walking and movement in relation to philosophy and the environment, with Indiana University Press; putting together an edited volume of philosophical myths, parables and allegories called "Re-storying Wisdom"; and writing a book titled "Finding Beauty in Dark Times."