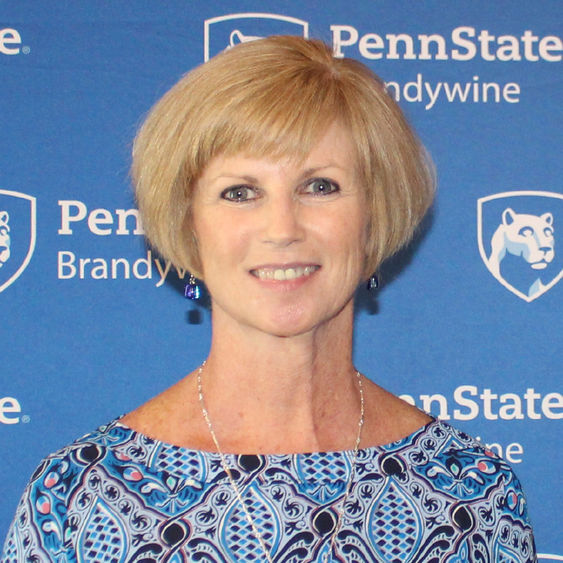 MEDIA, Pa. — Monica Woutersz, administrative support assistant in Penn State Brandywine's Student Affairs Office, has received the Outstanding Office Professional Award from the Penn State Educational Office Professionals. This annual award recognizes an administrative support employee who has provided exceptional meritorious service on behalf of Penn State.
Woutersz was nominated for her exceptional campus-wide support with SIMBA, specifically purchasing processes. She learned and adapted to the new financial system very quickly and put her training to use in supporting athletics and student affairs. As a result of her proficiency, Woutersz was designated an "official super user" within the SIMBA system. She continues to work and support others' use of SIMBA purchasing at Brandywine.
"The awards committee was very impressed with all that you've done to exhibit professionalism, take initiative, demonstrate leadership skills, be involved in self-improvement and to volunteer," said Jennifer Clouser, chair of the awards committee.
"I am humbled and grateful to be the recipient of this award," Woutersz said. "I am fortunate to work with a wonderful team of administrative assistants who have been my support system throughout my career at Penn State, but especially this last year through the pandemic and the transition to SIMBA. The University and our campus Finance Office under the leadership of Margaret Buban and Patty Snell did a great job providing me with the tools and training resources to be successful in the transition from IBIS to SIMBA. I am blessed to work with awesome colleagues in athletics and student affairs who appreciate me and my work for our students and the campus community."
Woutersz also expressed her appreciation to Buban, campus director of finance and business, for nominating her.
"Monica is a leader among her peers," Buban said in her nomination. "She encompasses teamwork and daily supports others who need her assistance in many ways, including with the new SIMBA system."
Woutersz and Buban will attend a virtual recognition banquet for the presentation of the award. Woutersz also will receive a $75 cash award, a certificate and a one-year membership in Penn State Educational Office Professionals.
Snell, financial manager in Penn State Brandywine's Finance and Business Office, also was nominated by Buban for the University Staff Leadership Award, which recognizes a Penn State staff person who demonstrates excellence in leadership and serves as a positive role model for others.