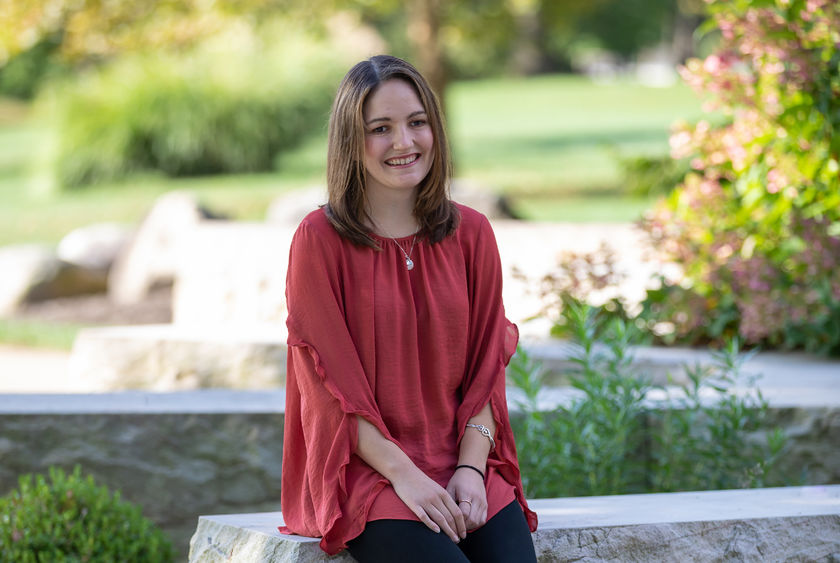 MEDIA, Pa. — Penn State Brandywine will celebrate the achievements of its spring 2021 graduates with an in-person commencement ceremony at 10:30 a.m. on Saturday, May 8, on the campus lawn. In the case of inclement weather, two ceremonies will be held in the campus' Commons/Athletic Center gymnasium at 10:30 a.m. and 2:30 p.m., with graduates divided among the two events.
"Commencement ceremonies are momentous occasions for our students, their families, and our University community, and we are excited to be celebrating in person this spring," said Chancellor Marilyn J. Wells.
Each graduate will have their name read and will walk across the stage. Masks will be required as graduates process.
This is the first in-person commencement since fall 2019 due to the COVID-19 pandemic. The ceremony is a ticketed event and is not open to the public. No one will be admitted to the ceremony without a ticket. Graduates have received details about tickets for themselves and their guests through their Penn State email accounts.
A livestream of the ceremony will be provided for those who are unable to attend. Additional details are available on Brandywine's commencement website.
Student speakers at the commencement ceremony will be Victor Ficarra and Danielle Guth.
Ficarra is graduating with a bachelor of science degree in business. He is president of the Lion Ambassadors, captain of the tennis team, a member of the basketball team and a Schreyer Honors scholar. He also has been a peer tutor, part of the Sustainovation Committee and participated in several global programs.
Guth is graduating with a bachelor of arts degree in psychology. She is president of the DMAX Club and vice president of Active Minds. She also is a student member of the Chancellor's Commission on Disability and Advancing Accessibility.
Health and safety protocols
Masks and physical distancing will be required at commencement. The ceremony will follow state and federal guidelines for gatherings. All students, guests and employees are required to wear face masks and maintain physical distancing from others to minimize the risk of spreading COVID-19. Penn State staff will be on site to answer questions and provide guidance.
All guests who will be attending a commencement ceremony are expected to take health and safety precautions when traveling and during commencement. In addition, do not attend an in-person ceremony if within the last 14 days you think you have been exposed, are experiencing symptoms of COVID-19, are awaiting test results, or have tested positive for COVID-19.
The University is prepared to shift plans should circumstances surrounding the pandemic change or worsen. More information will continue to be shared and updated as needed leading up to commencement to align the University's plans with the most up-to-date federal and state guidance.
Virtual ceremony
To help make commencement celebrations accessible to all our graduating students and their friends and families, Penn State is planning a University-wide virtual ceremony for students and guests who are unable to attend or prefer to participate online.
The University-wide virtual ceremony celebrating graduates from all campuses will be streamed at 6 p.m. on Sunday, May 9, at virtual.commencement.psu.edu. The virtual ceremony will celebrate all students at the Commonwealth Campuses, University Park and Penn State World Campus — including those also attending an in-person ceremony — and will feature the conferral of degrees, induction into the Alumni Association and more.
More information can be found on the University's commencement FAQ page.
Following the completion of the virtual ceremony, graduates, friends and families may explore additional digital content created for each campus. The content on these pages is tailored more specifically to those communities of learning, including individual student recognition with shareable digital slides.
Celebrating 2020 graduates
Although the May commencement ceremony will only be for spring 2021 graduates, the University remains committed to inviting the Class of 2020, including graduates from spring, summer and fall, and their guests back for in-person gatherings.
In partnership with the Penn State Alumni Association and in consultation with alumni representatives, the University is planning for a special weekend in spring 2022 to celebrate the members of the class of 2020. More information and a specific date will be forthcoming as the University continues to develop plans to welcome recent graduates and their families back to campuses next spring with a variety of activities and events.
Penn State Brandywine will share information about an on-campus celebration for 2020 graduates when details are available.