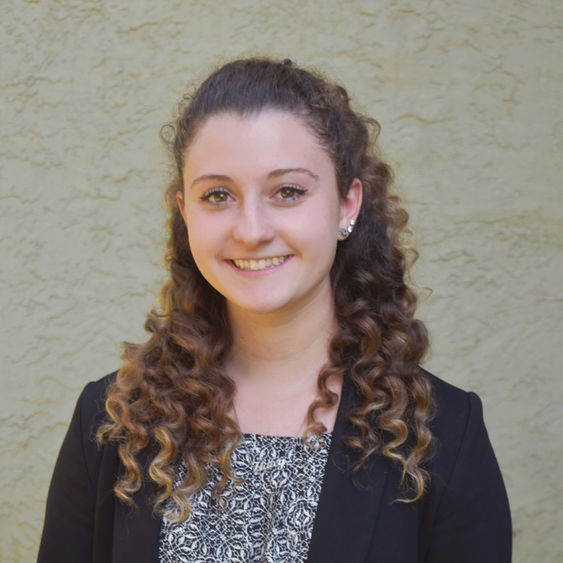 Name: Haley Grossi
Major: Human Development and Family Studies
Minor: Psychology
Graduation Date: May 8, 2021
Haley Grossi, who will receive her bachelor of science degree in human development and family studies at Penn State Brandywine's spring commencement ceremony on May 8, reflects on her time as a student at Brandywine.
Grossi: What really drew me to the campus was the small size. I knew I would be able to build connections with my professors at Brandywine and I've always been someone that needs those types of connections to succeed. When I did my first campus tour I just felt at home at Brandywine. Having that level of comfort — without even being a student yet — was important to me.
Building those connections is what led me to undergraduate research, which I started during my sophomore year with Associate Professor of Human Development and Family Studies Jennifer Zosh. Dr. Zosh and I worked on research focusing on how infants and children learn, and how parents and children interact with tablets and apps compared to traditional toys.
Currently, I'm part of a research project that's supported by Penn State's Rock Ethics Institute that focuses on ethical principles that impact gender neutral and non-binary pronoun usage within interpersonal communication. I'm working on this alongside Associate Professor of Psychology and Linguistics Evan Bradley and Associate Teaching Professor of Human Development and Family Studies Laura Evans.
I'm also a member of the campus' softball team and I've had several different achievements and opportunities within athletics. There are so many varied opportunities for students to get involved, build their resume, and stand out at Brandywine.
I'd have to say that one of the top highlights during my time as a student was my internship experience at Valley Youth House in West Chester. I was a part of the Supervised Independent Living Program and served as a Life Skills Counselor intern for the youth who live there. My internship gave me an actual experience of work life and what this profession really entails. I had such a great experience, from working with my supervisors to the youth. It had a huge impact on me and I'm going to carry that experience into my career.