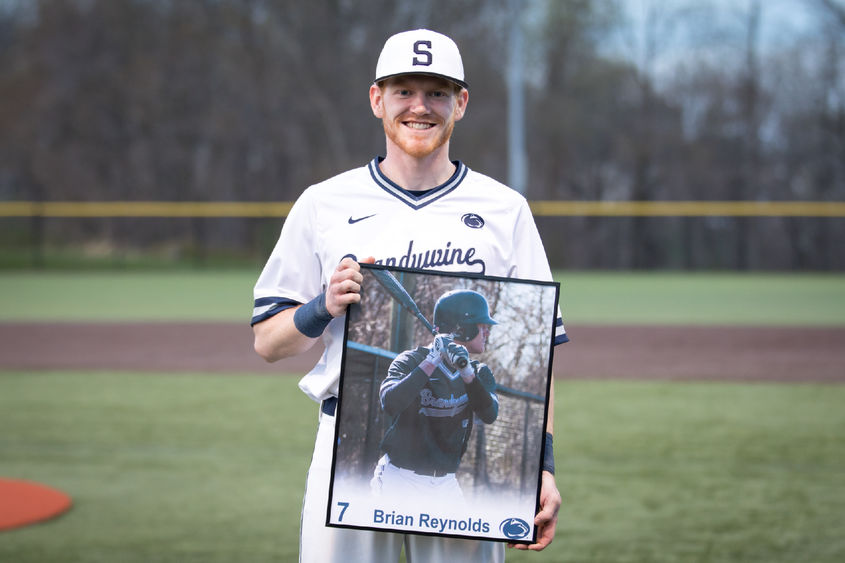 Name: Brian Reynolds
Major: Business
Minor: Information Sciences and Technology
Graduation Date: May 8, 2021
Brian Reynolds, who will receive his bachelor of science degree in business at Penn State Brandywine's spring commencement ceremony on May 8, reflects on his time as a student at Brandywine.
Reynolds: I chose to attend Penn State Brandywine for a combination of reasons. I liked that it was close to home — I live about 10 minutes from campus. It was also an affordable option. Lastly, I was recruited to play baseball at Brandywine. Having easy access to a high-ranking University like Penn State, combined with the fact that I could continue to play baseball, made my decision easy.
Once I settled into college life, it was easy to find other ways to get involved on campus. Since my sophomore year, I've been president of our campus' MarComm Club, which works to advance and promote knowledge of marketing and communication concepts among club members. Being the leader of MarComm, opened a lot of doors for me and I was also able to help other campus clubs promote and cover their events.
Throughout my four years at Brandywine something that continued to surprise me was the campus' level of dedication to improving the lives of students and making a difference in the community. There's always help available and plenty of campus resources for students to be successful.
Being a part of this community has meant a lot to me. I'd say my top highlight has just been all the relationships I've built with fellow students — from members of the MarComm Club to my baseball teammates. We've worked hard together, we've competed together, and I'm grateful for those meaningful friendships.