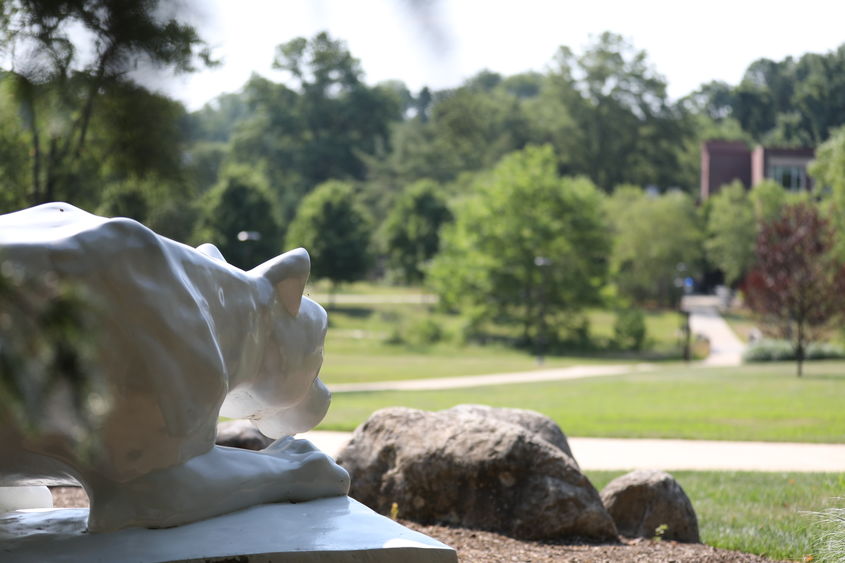 MEDIA, Pa. — Penn State Brandywine has resumed limited on-campus tours beginning this March. Pre-registration is required and participants must agree to follow all safety protocols outlined in the Visit Requirements below.
All students under the age of 18 must be accompanied by a parent/guardian. Tours are limited to one student with up to two parents or guardians per tour (no other guests are allowed).
Tours will be given by Penn State Brandywine admissions representatives.
Prospective students will have an opportunity to view a staged residence hall suite, since coronavirus safety restrictions prohibit visitors from entering residence halls where students currently reside.
Students who would like to schedule an on-campus visit to Penn State Brandywine should be aware of the following Visit Requirements:
— You must complete a Campus Visit Acknowledgement form and bring it with you on the day of your visit. For registrants under the age of 18, the form must be signed by the parent/guardian who will accompany you.
— All visitors, students and staff are required to wear a face mask and maintain social distancing while on campus. If you or anyone in your party are unable to wear a face mask, we are happy to accommodate you at a virtual visit.
— Any student under the age of 18 must be accompanied by a parent or guardian. All guests must be listed on the registration form. No more than two guests may accompany the student.
— Guests may participate in visits or tours with other families. Campuses will ensure that guest safety requirements are strictly enforced.
— If you or anyone in your party becomes ill, you must contact the campus to cancel your visit. We will be happy to reschedule it for a later date.
— Penn State may postpone or cancel your visit for any reason for the safety of our guests, students and staff. You will be notified if your visit is canceled.
For more information, or to schedule your Brandywine on-campus tour, visit https://apply.psu.edu/portal/bw-pr-visit.
Penn State Brandywine also offers one-on-one virtual visits with an admissions counselor and a virtual tour that is available on the campus website and can be self-guided or with an admissions counselor. Email [email protected] to schedule a guided virtual tour.
For virtual visit opportunities you can review our Experience Penn State page to find additional online resources, answers to frequently asked questions and information about next steps in the admissions process