For the second year in a row, Penn State Brandywine's engineering students have shown they take learning and inventing quite seriously. The campus' bright and determined engineering club came in second against the other participating Penn State campuses in the annual Rube Goldberg contest. To read the full story on Penn State Live, click here.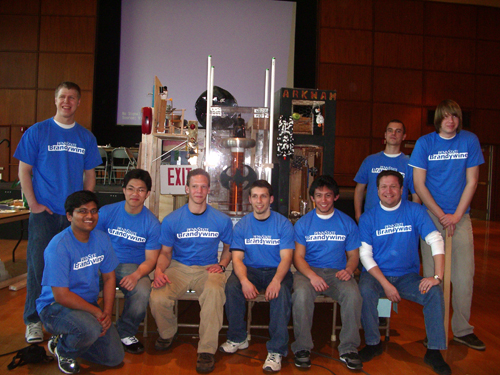 Team members (left to  right): Gregg  Nestel, Purnik Amin, Thuan Nguyen, Daniel Larson, Thomas Devine,
Titos Gosalvez, Associate Professor of Engineering Ivan Esparragoza, Thomas Coburn, Daniel Spanier. (Not in the picture,Cynthia Quispe.)
Engineering students put the final touches on their machine.