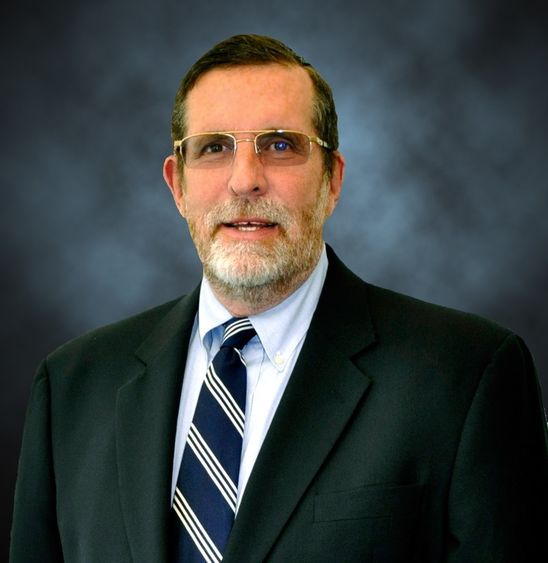 George W. Franz, who served as associate professor of history and American studies, director of academic affairs and interim chancellor during a nearly four-decade career at Penn State Brandywine, died Dec. 10, following a four-year battle with multiple myeloma. He was 78.
Franz joined what was then named Penn State Delaware County as an instructor in 1968. He subsequently achieved the rank of associate professor, and he retired in 2007 after serving as the campus chief academic officer for 10 years.
In 2013-14, he returned to Brandywine to serve as interim chancellor during the search for a new campus leader.
Madlyn Hanes, senior vice president and executive chancellor for Commonwealth Campuses, was Brandywine's director of academic affairs immediately prior to Franz.
"George Franz was the consummate professor, and a steward and celebrant of the long-held traditions of higher education," Hanes said. "No matter the awards and recognition earned — and there were many — George served with humility, without fanfare, and taking little to no credit for his many accomplishments. He was a cherished colleague and friend."
Joseph Biscontini, retired regional director of university relations for Penn State's Philadelphia-area campuses, formed a 52-year friendship with Franz when they joined the Delaware County campus the same year.
"George was not a Penn State graduate, but he loved the University — and especially this campus — passionately," Biscontini said. "In his 40-year career as an instructor, an associate professor, an academic administrator, an award-winning adviser, and even a post-retirement interim chancellor, he was, indeed, the cornerstone of the academic program here, championing early online courses and encouraging technology in nearly every class."
Family and friends agree that students and some colleagues, upon first meeting, could be intimidated by Franz's business-like and stern demeanor. Most would come to discover what his son, David, calls his 'public persona,' wherein he revealed himself as a convivial adviser and colleague, and an unabashed cheerleader for both the Penn State football team and the campus humanitarian efforts.
To help students raise money for THON, the student-led charity to fight pediatric cancer, he annually endured whipped cream decorations of his head, shaving off his signature beard, and other laugh-inducing indignities, to the delight of students and colleagues who were more familiar with his mostly serious demeanor.
At Penn State, he was a member of the University Faculty Senate for 23 years and was its chairman in 1980-81. He was the recipient of multiple teaching and advising awards, including the University-wide George W. Atherton Award for Excellence in Undergraduate Teaching.
In the community, he was president of the Chadds Ford Historical Society and chairman of its Chadds Ford Days, a committee member of Boy Scouts of America Troop 31, and president of the congregational council at St. Michael Lutheran Church in Chadds Ford.
Post-retirement, he took classes and practiced ikebana, Japanese flower arranging, and he proudly posted weekly photos of his creations on Facebook. In recent years, several of his arrangements were displayed at Longwood Gardens and the Philadelphia Flower Show.
Franz is survived by his wife of 53 years, Kammy Franz; their children, David Franz and Wendy Fox; and three grandchildren.
The funeral is private. A celebration of life event will be held next year.
Memorial contributions may be made to the George W. Franz Advising and Mentoring Award at Penn State Brandywine, 25 Yearsley Mill Road, Media, PA 19063.