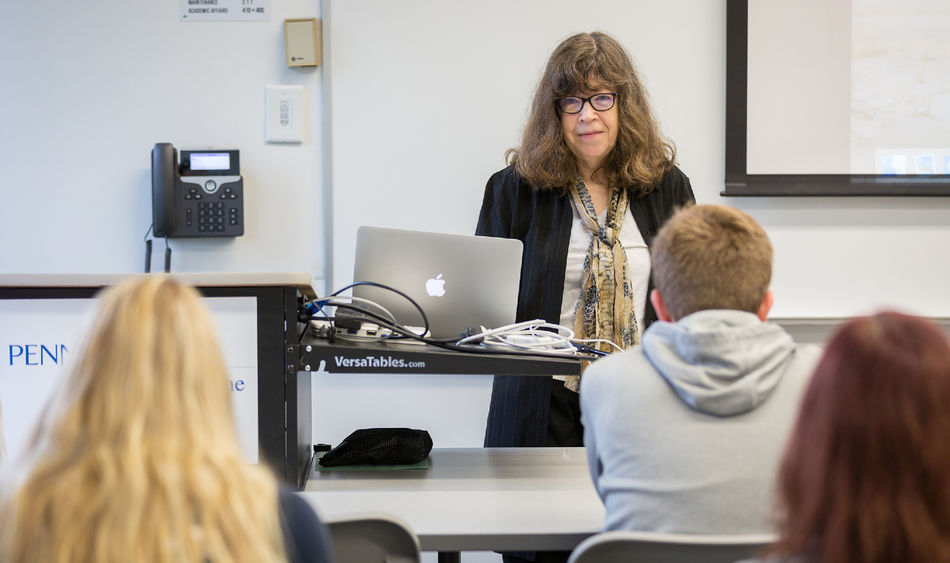 MEDIA, Pa. — Margaret "Peggy" Signorella, distinguished professor of psychology and women's, gender and sexuality studies, has been awarded the Sue Rosenberg Zalk Award for Distinguished Service for the Society for the Psychology of Women from the American Psychological Association (APA).
According to the organization's website, the award recognizes the contributions of an individual who has served the Society for the Psychology of Women in a variety of significant ways over a substantial period of time, as Sue Rosenburg Zalk did before her death in 2001.
After serving in numerous leadership roles, Signorella has found ways to grow the division, advance the education of her students and elevate women and underrepresented, gender-diverse professionals in the field of psychology.
Over the course of two terms as treasurer, Signorella worked to reactivate the fund for the Carolyn Wood Sherif Award — the highest award conferred by the Society for the Psychology of Women — and also helped manage an internal conflict over an earlier resolution on the subject of torture. While there was division across the organization, she campaigned for and was elected to the role of president-elect in 2016.
One of Signorella's most significant contributions was instituting the first position to provide administrative support for the division. She also established a task force on disability, which later became a special committee.
Signorella's participation in the APA is also motivated by a desire to enhance the reach and education of her students.
"It's a way to help students learn about the profession and make connections," Signorella said. "Certainly, you can read the literature. But there are new ideas being discussed at conferences that haven't been published yet. It has heuristic value."
Two of Signorella's students, psychology majors Jasper Flint and Laura Gillin, presented their work at the Annual Meeting of the American Psychological Association in August.
Signorella also emphasized the importance for women and for persons of any gender who are members of marginalized groups to be present in the APA and similar organizations.
"Those of us who have the privilege and the status also need to be bringing in our colleagues and knocking down those barriers for them," she said.
As past president, Signorella still maintains a leadership role by co-chairing the division's publications committee, and she is currently the co-editor of the Psychology of Women book series.