The Penn State Brandywine community is deeply saddened by the passing of campus founding executive officer John Vairo, on Jan. 1 following a long illness. John's contributions to and support of the campus were unparalleled. He will be remembered as a man of vision, wisdom and kindness.
In lieu of flowers, the family requests contributions to Penn State Brandywine's Office of Development, 25 Yearsley Mill Rd., Media, PA 19063, or Heartland Hospice, 5 Christy Dr., Chadds Ford, PA 19317. Cards may be sent to his residence, 8 Prince Eugene La., Media, PA 19603.
Our hearts go out to John's family and many friends.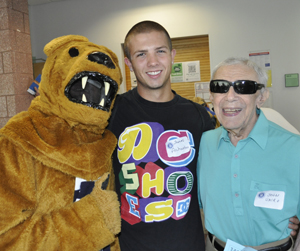 John Vairo with his grandson and Penn State Brandywine freshman, James, summer 2011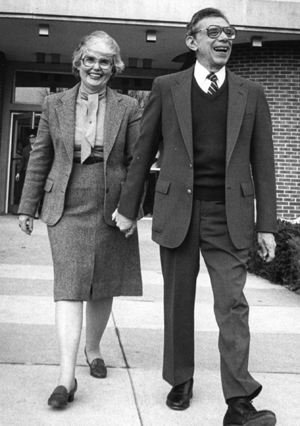 John and Greta Vairo, outside the Main Building, Penn State Delaware County, 1970s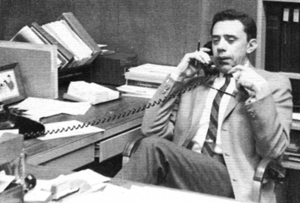 John Vairo in his office at the Chester campus, late 1960s
Read more about John Vairo's many contributions:
Story on Penn State Live
Centre Daily Times story
Delaware County Daily Times obituary