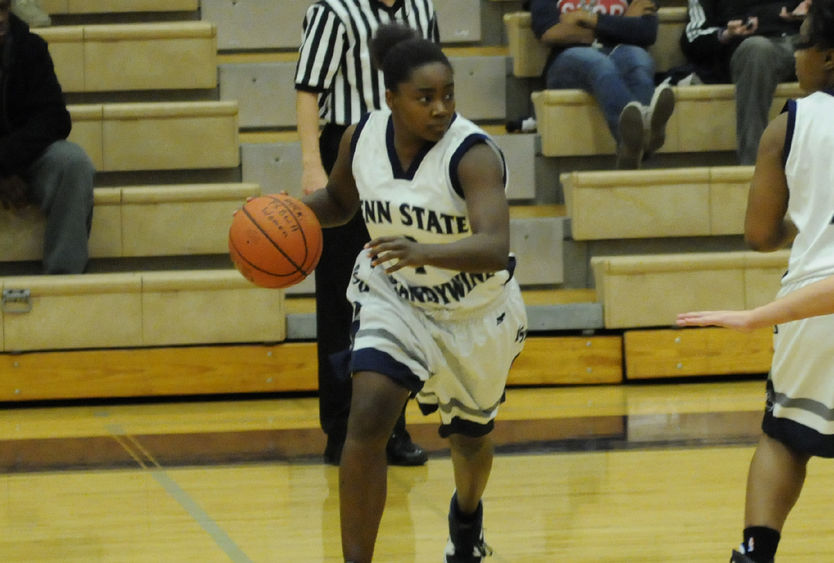 MEDIA, Pa. — The Penn State Brandywine athletic department announced on Aug. 19 the five inductees for the 2020-21 Athletics Hall of Fame class. As selected by the Athletics Hall of Fame Committee, Brandywine's second class of hall-of-famers includes former coach and administrator Ron Case and four standout student-athletes: Jennifer Crossman-Palermo, Shari Harper, Karl Jastrzebski and Mike Thornton.
The five new members will be honored at a weekend celebration during the spring semester. The Penn State Brandywine Athletics Hall of Fame has now expanded to 11 members following the induction of six hall-of-famers during its inaugural celebration in 2020.
Ron Case
Case spent a decade a Penn State Delaware County as a head coach, administrator and professor of physical education.
Case served as head men's soccer coach from 1979-1986 and remains the team's all-time winningest coach with a 75-33-5 career record. A two-time Commonwealth Campus Athletic Conference Coach of the Year, Case led the Lions to seven appearances in the league title match, winning a conference championship in 1983.
Case's men's basketball teams reached the postseason during his final three years on the sideline, averaging 16.0 wins per season during that span, including a then single-season record of 17 victories in 1984-85.
Case stepped down from coaching the basketball team following the 1985-86 season after being named campus athletic director. As the athletic director, Case oversaw construction of the Commons Gym before departing from the University in 1987.
Case moved on to Colgate University where he coached the women's soccer and softball teams. He later spent 25 years as the director of athletics and recreation at Rowan College at Gloucester County. At RCGC, Case oversaw one of the top junior college athletic departments in the country, winning 28 national championships.
Jennifer Crossman-Palermo
Crossman-Palermo was a conference champion during her two-year career with the Penn State Delaware County women's tennis team and is the first tennis student-athlete to be selected for the hall of fame.
She went undefeated as a freshman in 1988 and accomplished the feat again during her sophomore year, winning back-to-back Commonwealth Campus Athletic Conference and Eastern Pennsylvania Collegiate Conference No. 1 singles titles. A highly-ranked United States Tennis Association Middle States tennis player during her scholastic career, Crossman-Palermo competed at Penn State Delco under the guidance of hall of fame coach and administrator Tiz Griffith.
For her dominance on the tennis court, Crossman-Palermo received the campus' Outstanding Achievement Award in women's tennis at the conclusion of the 1988 season.
Following a successful career at Penn State Delaware County, Crossman-Palermo accepted an athletic scholarship to Temple University where she continued her tennis career for two more seasons.
Shari Harper
Harper starred for the women's basketball team from 2008-12. A two-time First Team All-Penn State University Athletic Conference selection, Harper was the first all-American in Brandywine women's basketball history, earning honorable mention laurels from the United States Collegiate Athletic Association following the 2011–12 season.
The only basketball player – men's or women's – in Brandywine history with more than 1,000 rebounds, Harper pulled down 1,006 boards during her four-year career. Harper also owns the only three triple-doubles in Brandywine women's basketball history. She recorded all three triple-doubles in a span of six days as a freshman during the 2008-09 season.
Also a 1,000-point scorer, Harper stood third on the Lions' all-time scoring list at the conclusion of her career and currently ranks sixth with 1,236 points.
Harper graduated in 2013 from the campus with a degree in human development and family studies. She returned to campus to serve as an assistant women's basketball coach, helping Brandywine claim the 2016-17 PSUAC championship, the second of her career, after winning the 2010-11 league title as a student-athlete.
Karl Jastrzebski
Jastrzebski was the ace of the Penn State Delaware County baseball team's pitching staff from 2003 to 2007.
Jastrzebski made his debut on Sept. 6, 2003, with a seven-strikeout, complete-game performance in a win over the Community College of Philadelphia and never looked back. During his four-year career, Jastrzebski set team records for wins, strikeouts and complete games.
A three-time First Team All-PSUAC selection, Jastrzebski struck out 13 CCP batters in just 7.0 innings of a complete-game shutout during his sophomore season to equal a Brandywine single-game strikeout record, a mark he still shares today.
Jastrzebski was the top player on the team during one of Delco's finest eras of baseball. He led the Lions to four postseason appearances, including three trips to the PSUAC championship series.
Jastrzebski graduated from Penn State in 2007 with a degree in human development and family studies.
Mike Thornton
Thornton is the most prolific scorer in Penn State Brandywine and, likely, in Penn State University Athletic Conference history.
After transferring from NCAA Division III Delaware Valley College following his freshman season, Thornton amassed 2,274 points in three years at Penn State Brandywine from 2004-08.
Of the 10-highest, single-game scoring performances in Brandywine men's basketball history, Thornton owns six, including a career-best 45-point showing against Penn State York on Feb. 9, 2005.
As a junior, Thornton averaged more than 30.0 points per outing, plus 6.0 rebounds and 6.0 assists per game as he led Brandywine to its first 20-win season in 13 years and a berth in the PSUAC semifinals. During his three years with the team, Thornton produced 28 games of 30 or more points.
Thornton missed the entire 2006-07 season due to injury, but rebounded strong during his final season in 2007-08, earning First Team All-PSUAC honors. He poured in more than 20 points in 24 of Brandywine's 27 games, while scoring the 2,000th point of his career Jan. 19 against Penn State New Kensington.
A 2008 graduate of Penn State, Thornton earned his degree in communications.