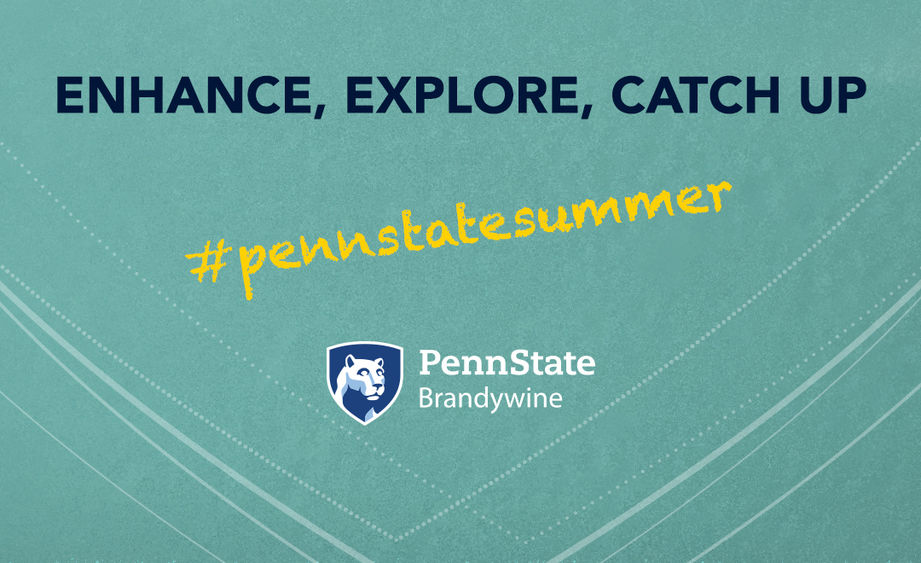 Whether you're a first-year student looking to get a head start on your college career, a current student looking to get ahead or catch up, or a student at another college or university looking to earn credits over the summer, Penn State Brandywine offers numerous summer learning opportunities. Registration remains open for summer classes.
Given the continuing challenge and uncertainty of the coronavirus pandemic and to protect the health of students, faculty and staff, Penn State has made the decision to extend virtual delivery of courses into the summer. Further, the University will adjust tuition for the summer sessions in light of the ongoing pandemic and the persistent fiscal strain it is causing across Pennsylvania and the country.
The two six-week summer sessions give both current and incoming students a chance to get ahead for fall, catch up on classes, or just get started. Course topics include business, writing, chemistry, biology, literature, economics and many others.
Summer session one begins on Monday, May 18, and continues through Friday, June 26. The second summer session starts on Wednesday, July 1, and continues through Wednesday, Aug. 12.
Penn State's Summer Start program gives incoming first-year students a unique opportunity to start their education early, earning credits and learning about the University resources available to support them. Summer Start is focused on student success and includes courses designed for new online learners and taught by experienced faculty.
For more information on summer course offerings with Penn State Brandywine, visit the website or call 610-892-1225.