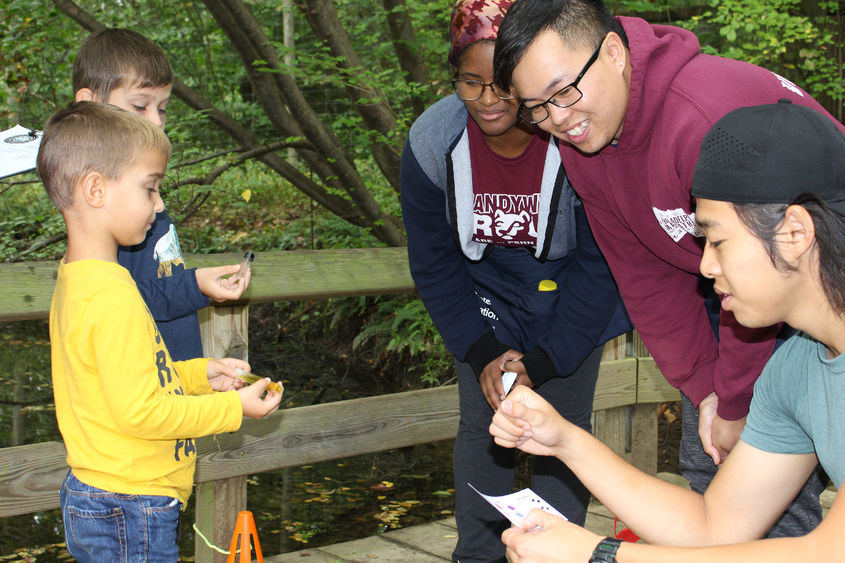 Penn State Brandywine's Sustainovation Team has partnered with Tyler Arboretum to host an online discussion club for podcasts, offering a creative solution for the local community to stay connected during the coronavirus (COVID-19) pandemic.
Similar to a book club, participants listened to a podcast playlist individually, then met through Zoom (a remote video conferencing service) to have a virtual discussion about the podcast playlist topic: water.
"Water is a critical resource to everyone, but not everyone has access to clean, safe water," said Professor of Earth Science Laura Guertin, who serves as co-chair of the campus' Sustainovation Team. "Hearing about the challenges of water scarcity and the impact of continual consumption of water through plastic bottles is important for all audiences."
The podcasts covered a variety of issues regarding water — from the water crises in Flint, Michigan, and Cape Town, South Africa, to the negative impacts of bottled water and Philadelphia's water pollution history. Discussion participants were from Brandywine, Tyler Arboretum and the Academy of Natural Sciences.
"Despite the varied backgrounds, everyone found a common thread and a way to participate," said Lecturer in Communications Karen Theveny, who also serves as co-chair of the Sustainovation Team. "It was a good feeling meeting people who are interested in cleaning up the environment."
Brandywine's Sustainovation Team had two projects planned with Tyler Arboretum this semester, which were canceled due to COVID-19. Instead of not offering any community events, Guertin said that "although the physical doors are closed at both of our sites, the virtual doors are now open, allowing us to connect and collaborate in new ways. We are in a very unique time that calls for out-of-the-box thinking and solutions to keep our communities engaged."
"Our Sustainovation Team builds upon established connections in our local community to develop sustainability-themed engaged scholarship activities," Guertin added. "These benefit our students scholastically and our community overall."
Brandywine and Tyler Arboretum will host another podcast discussion on Earth Day (April 22) about Earth Day. To learn more about this upcoming event and to register, visit https://bit.ly/2UTWv1G.
"We need physical distancing, but not social distancing," said Guertin. "Keeping connected socially is now more important than ever. I don't want discussions of science to disappear—this is who we are and what we do."