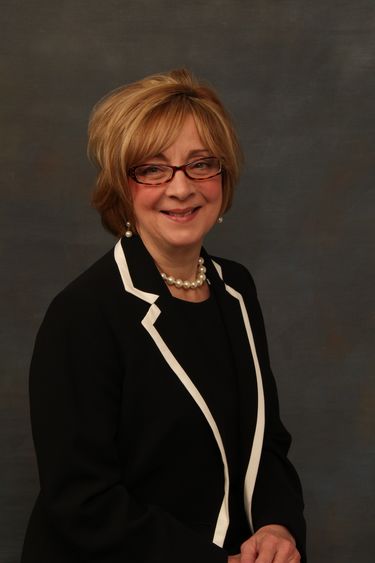 UNIVERSITY PARK, Pa. -- Marilyn Wells, the provost and senior vice president for academic affairs at Minnesota State University, Mankato, has been appointed as the new chancellor of Penn State Brandywine.
Wells will officially assume her new role on Jan. 13, 2020, succeeding former Penn State Brandywine Chancellor Kirstin Woolever, who retired from the University in July after nearly six years of dedicated service to Penn State. Cynthia Lightfoot, director of academic affairs, has served as interim chancellor since Aug. 1.
"Dr. Wells brings with her a distinguished record of visionary and strategic leadership. Her many accomplishments as an educator, scholar and academic leader reflect her commitment to excellence, diversity and inclusion, and student success. Dr. Wells' experience in community outreach, strategic planning and program development will most certainly benefit Penn State Brandywine," said Madlyn Hanes, vice president for Commonwealth Campuses and executive chancellor. "I am pleased to welcome Dr. Wells to Penn State, and I am confident that Penn State Brandywine will thrive under her leadership."
In her current position, Wells has worked closely with university leadership to develop and implement the university's current strategic directions and developed and implemented the university's first-ever integrated master plan, which has yielded results, including a new integrated advising model, faculty and student research opportunities, increases in external grants and the expansion of strategic partnerships.
"Penn State is a world class university, respected globally for its tripartite mission of teaching, research, and service, and throughout the Commonwealth as an economic engine," Wells said, noting that Penn State's land-grant mission helped attract her to the University. "I am inspired by the vital role of the Commonwealth Campuses to impact not only the world, but also their local communities."
Wells said she aims to foster continued growth at Penn State Brandywine in order to help the campus maximize its impact on the surrounding region.
"Penn State Brandywine has a strong foundation with recent additions, and I look forward to working with the campus and community on opportunities for the future including new academic programs, new partners, attracting and retaining students, and addressing challenges of accessibility and affordability."
Additional accomplishments during Wells' tenure at Minnesota State University, Mankato include launching more than 30 new academic programs across six academic colleges, the creation of the University's first-ever endowed chair position, increased international educational exchanges and the development of an international affairs strategic plan, as well as the development of a diversity and inclusion plan.
Before joining Minnesota State University, Wells served as vice provost and graduate dean of East Stroudsburg University of Pennsylvania. In that position, Wells played a key role in developing and implementing seven new academic programs, enhanced the university's academic programs through new curriculum models and program revisions, helped modernize university operations through the launch of multiple university-wide enterprise systems, provided leadership for more than 400 full- and part-time faculty, and oversaw an increase of 47 percent in the university's unrepresented graduate student enrollment.
Her experience in higher education also includes serving as the department chair in Health, Physical Education and Recreation at Hampton University in Hampton, Virginia. Wells also has previously worked as a professor of health education at Hampton University and Youngstown State University, in Youngstown, Ohio. Her experience outside of higher education also includes leadership positions in the Alabama Department of Public Health and the Center for Health Information in Chesapeake, Virginia.
Wells holds a doctoral degree in health education from Southern Illinois University, two master's degrees in community health and health education from East Stroudsburg University of Pennsylvania, and a bachelor's degree in home economics education from Indiana University of Pennsylvania.