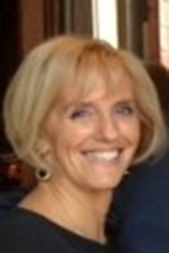 Human Resources (Retired), BP
Biography

Virginia (Gini) Rogers enjoyed a succession of increasingly responsible human resources roles at BP which is one of the largest oil, gas, petrochemicals and renewables companies in the world employing over 100,000 people with operations on 6 continents and in over 100 countries. She developed the skills to lead a large multi-national human resources team that added value to the corporation through aligning its people related activities to the strategic and operational needs of the business. Gini built and rebuilt entire human resources departments during organizational restructuring and mergers and acquisitions. She established, managed and implemented human resources policies, practices, processes and strategies in support of distinct business needs including organization development and change, employee development, EEO and affirmative action, diversity and inclusion, employee relations, training and education, strategic staffing and reward. Managing in many different business sectors within BP gave her the ability to understand differences in people requirements needed to successfully implement a business strategy. She also had the benefit of exposure to a wide variety of business sectors, global locations and organizational environments. Throughout her career, she has lived in Cleveland, Atlanta and Houston.

Following her retirement from BP, she returned home to the Philadelphia area. Gini spent a year at Penn State Brandywine before completing her BS in Health and Human Development at University Park. She finished her MS and Ph.D. in Industrial and Organizational Psychology from the University of Maryland before joining BP in Cleveland. Gini currently lives in Newtown Square, PA with her husband, Tom. They have 3 adult children and 4 grandchildren.