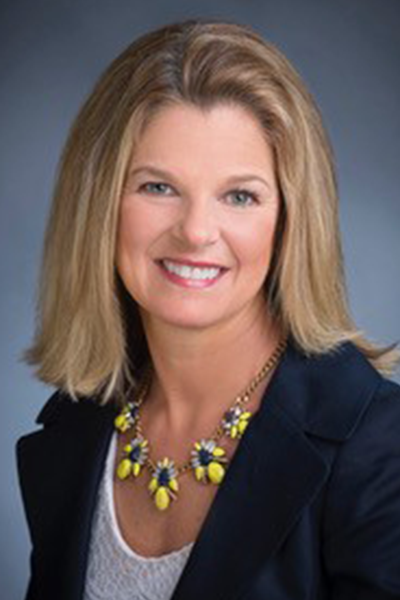 Finance Assistant, J. Scott Catering
Biography

Tracy Riegel '85, HHD, is the proud parent of three daughters, all Penn State graduates. After leaving a successful career at The Vanguard Group, Tracy stayed home to raise her daughters while remaining an active volunteer in their schools and in her community to fulfill her need for leadership and involvement. During that time, Tracy founded a local Chapter of the national organization, Mothers and More, which provides mentoring and support for women who have chosen to leave the workforce to raise their children. In addition, Tracy has held many leadership and board positions within various school and community organizations including the American Cancer Society and Paoli (PA) Hospital Auxiliary.

Tracy began her volunteer service to Penn State in 2011 when she became the inaugural Chair of the Penn State Parents Council followed by her appointment as the inaugural Chair of the Schreyer Honors College Parent Council. Tracy was elected in 2016 and re-elected in 2019, to the Penn State Alumni Association Alumni Council. She is currently Chair of the Award Committee and serves on the Executive Board. In addition, Tracy is a member of the Schreyer Honors College External Advisory Board and the Penn State Brandywine Advisory Board.

Tracy and her husband Rick, '85 ENG currently reside in Philadelphia. In her free time, Tracy enjoys Penn State football, skiing, hiking and being with her family.