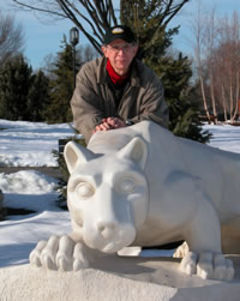 25 Yearsley Mill Road
Media, PA 19063
Biography

Stephen J. Cimbala is Distinguished Professor of Political Science, Penn State Brandywine, an American Studies faculty member and is the author of numerous books and articles in the fields of international security studies, defense policy, nuclear weapons and arms control, intelligence and other fields. He is a graduate of Penn State, having received his B.A. in Journalism in 1965. He received an M.A.in 1967, and his Ph.D. in 1969, both in Political Science, from the University of Wisconsin, Madison. He serves on the editorial boards of various professional journals, has consulted for a number of U.S. government agencies and defense contractors, and is frequently quoted in the media on national security topics.

Dr. Cimbala has taught courses in international relations, comparative politics, national security policy, U.S. intelligence, political thought and other topics. He has team-taught courses in philosophy and communications with professors in those fields. He is a past recipient of Penn State's Eisenhower Award for excellence in teaching. Cimbala is a member of Penn State's graduate faculty.

As chief academic officer of Penn State Delaware County from 1973 – 1981 and again from 1987 – 1988, Cimbala was responsible for all matters related to faculty and academic programs. These responsibilities included the hiring, promotion and tenure, and salary adjustments for faculty, as well as relations with University Park Deans and Department Heads on these and other academic matters. In addition, Cimbala worked with faculty on program development and evaluation and on other aspects of faculty accomplishment, including public service.

Cimbala's past and present community service includes his work as an elementary and senior high PTA co-president for eight years in the Haverford Township public schools, near Philadelphia. He is also a past chairman of the congregation at Grace Lutheran Church, Broomall, Pa. He and his wife Elizabeth Harder Cimbala live in Drexel Hill, Pa., and have two sons: David and Christopher.

Areas of specializations include international relations, United States national security policy, nuclear arms control, intelligence, conflict termination and military persuasion.

View a listing of Dr. Cimbala's authored books, book chapters, and journal articles here.