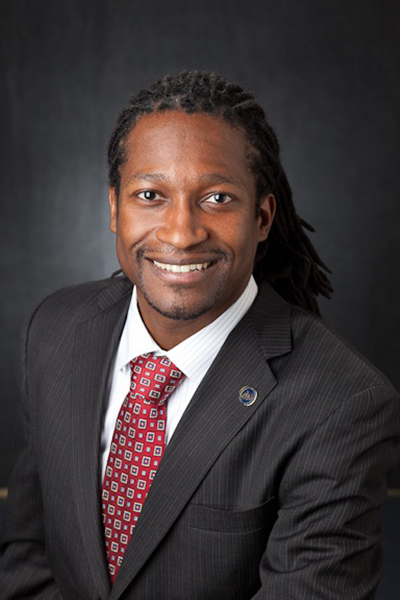 Biography

Shawn Manderson is a 2003 graduate from the College of Information Sciences and Technology (IST) with a bachelor's degree, minoring in Business Administration, Vice President, Enterprise Risk Management and holds both a Certified Information System Auditor (CISA) and a Certified Data Privacy Solutions Engineer (CDPSE) certification designations.

While navigating a successful and demanding career (previously with Ernst and Young, ARAMARK, and FMC Corporation), as an alumnus, he continued to serve the alumni community locally at Penn State Brandywine and broadly at University Park. He was a long-standing member of the Penn State Alumni Council, the governing body of Penn State Alumni Association (2007-2020), serving as its chair of Membership Experience and Audit & Risk, and served as president of the Penn State Brandywine Alumni Society (2007-2014), and now as a member of the Penn State Brandywine Advisory Board, as chair of the Student Experience Committee.

In 2007, he reestablished the Penn State Brandywine Alumni Society after four and a half years of dormancy – serving as its president (2007-2014); restructured and expanded its Board to improve the representation of Brandywine alumni; established flagship events for alumni and students; and spearheaded the establishment of the 'Penn State Brandywine Alumni Society Trustee Matching Scholarship' – a gift of $100,000 for Brandywine students.

Currently, Shawn actively serves on the Advisory Board for Penn State Brandywine, and currently serves as chair of the Student Experience Committee. He was appointed co-chair of the Annual Leaders Giving sub-committee, to support Penn State Brandywine's development effort for the 'Greater Penn State' campaign (2017) and in March 2018, he established the 'Shawn Manderson Open Doors Scholarship' at Penn State Brandywine.

Earlier this Spring, Shawn was awarded the 2020 Outstanding Alumni Council Member of the Year by the Penn State Alumni Association and in May 2018, Shawn was presented with the first-ever Penn State Brandywine Lion's Heart 'Young Alumni Award,' at their 50th Anniversary celebration, for his outstanding professional achievement, dedication to community service, and impact within the Penn State community.

A native of New York City, currently residing in Philadelphia, PA, Shawn is a member of the University's President's Club (Edwin E. Sparks circle) and a Life Member of the Alumni Association.