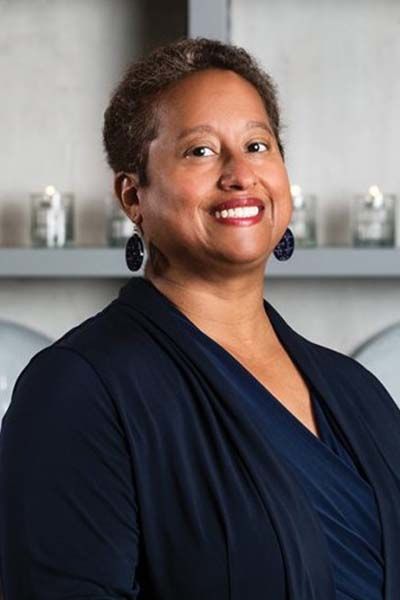 Executive Director, Tyler Arboretum
Biography

Mandy Santiago is the Executive Director of Tyler Arboretum in Media, PA - one of the oldest public gardens in the United States. Her passion is inspiring families to connect with nature - swapping screen time for green time to explore the beauty and healing power of the great outdoors.

Prior to her appointment as Executive Director in 2019, Mandy's visionary and entrepreneurial spirit inspired her to become the founder and principal of Red to Green Fundraising Team, LLC, a boutique consulting firm specializing in grant research and writing services for nonprofits in southeastern PA. She also led the successful completion of multi-million-dollar annual giving, capital and membership campaigns for:

Cheyney University, Drexel University College of Medicine, and the Philadelphia College of Osteopathic Medicine: to support student scholarship, study abroad, diversity outreach and women's leadership programs, community health screenings, and the construction of a new residential dorm.
Crozer-Keystone Health System: to support the renovation and expansion of emergency departments and cancer treatment centers for five community hospitals, community health screenings, and support services and educational programming for patients and their families.
Natural Lands: to protect open space via direct land purchases and conservation easements, provide routine care and maintenance for 43 nature preserves, and host outdoor recreational programs for the community.
Nemours Children's Health: to support the expansion of the pediatric emergency department, equipment upgrades for children with mobility issues, biomedical research and patient care spanning five states, two hospitals and 80 primary and specialty care practices.

She serves on various boards within the Greater Philadelphia region including College Possible - Philadelphia, Advised Fund Committee of The Community's Foundation, Grant Professionals Association – Southeastern PA Chapter, Visit Delco PA, Women in Transition, and Zonta International – Philadelphia Chapter. In 2021, she was elected to serve as Co-Chair of the Pennsylvania Public Horticulture Coalition, which advocates on behalf of arboreta and public gardens throughout the Commonwealth.

Mandy holds a B.S. in social work from Skidmore College, M.S. in social service from Bryn Mawr College and M.S. in forensic medicine from the Philadelphia College of Osteopathic Medicine. She and her husband, Jeremy, reside in Springfield, Delaware County and enjoys gardening, hiking, traveling and training for Spartan races in her free time.