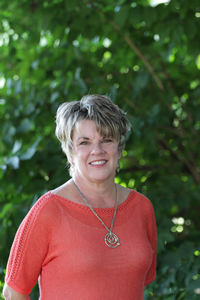 Biography

Theveny earned her M.B.A. with a marketing emphasis from Widener University and her B.A. in communications from West Chester University.

Prior to joining Penn State Brandywine, Theveny worked in public relations and marketing in both higher education and corporate settings including Ernst and Young and The Union League of Philadelphia. While working in public relations at Peirce College, she seized the opportunity to begin a career that became a passion: teaching. When her public relations career took her to Neumann University, she chose to simultaneously begin teaching in their communications division. While there, she created two new courses for inclusion in the curriculum and pioneered a unique networking opportunity for a public relations class that brought more than 25 well-known professionals from communication fields to campus.

Theveny's teaching experience includes: mass media, public relations, newswriting, interpersonal communication, multi media, graphic design and technical software.