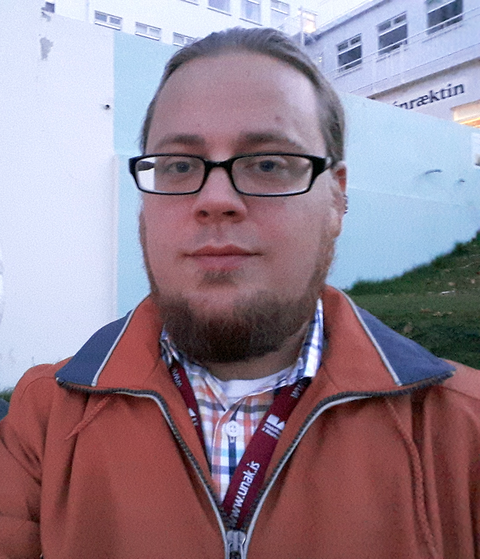 Commons/Athletic Center, 216
25 Yearsley Mill Road
Media, PA 19063
Biography

Evan Bradley earned a BA in cognitive science and a certificate in music from Northwestern University, and completed a MA and PhD in Linguistics at the University of Delaware. After a postdoctoral fellowship at Lawrence University, he joined the Psychology program at Penn State Brandywine in 2013.

At Brandywine, he teaches courses in cognitive psychology, perception, and language, as well as the senior research seminar in psychology. He has also taught linguistics courses for Brandywine Global Programs trips to Ireland, France, Sicily, and Malta.

Dr. Bradley's research interests include speech and music perception, language acquisition, and language variation. Current projects of the Brandywine Linguistics & Music Perception (BLiMP) Laboratory include investigating the relationship between language and music, especially in relation to how tone languages (such as Mandarin) are learned, and the emergence and use of gender-neutral pronouns (such as singular 'they').

He has also conducted research and published on undergraduate research mentoring and pedagogy. His other professional interests include research methods and ethics, philosophy of science, and science policy. He serves as chair of the Committee on Public Policy of the Linguistic Society of America and is an associate editor for the journal Psychological Reports.
Publications

Recent Publications and Presentations

Bradley, E.D., Schmid, M., & Lombardo, H. (in press). Prescriptivism, personality, and pronouns: Factors influencing grammaticality judgments of gender-neutral language. English Today.

Bradley, E.D. (2018). A comparison of the acoustic vowel spaces of speech and song. Linguistic Research, 35 (2), 381–394. doi: 10.17250/khisli.35.2.201806.006

Bradley, E.D., Bata, M., Fitz Gibbon, H.M., Ketcham, C.J., Pollock, M., & Nicholson, B.A. (2017). The structure of mentoring in undergraduate research: Multi-Mentor models. Scholarship and Practice of Undergraduate Research, 1 (2), 35–42. doi: 10.18833/spur/1/2/12

Bradley, E.D. (2017). A comparison of stimulus variability and task effects in tone and melody perception. Psychological Reports, 121 (4), 600–614. doi: 10.1177/0033294117734832

Bradley, E.D. (2016). Phonetic dimensions of tone language effects on musical melody perception. Psychomusicology: Music, Mind, and Brain, 26 (4), 337–345. doi: 10.1037/pmu0000162

Bradley, E.D. (2013). Pitch perception in lexical tone and melody. Reviews of Research in Human Learning and Music, 1. doi: 10.6022/journal.rrhlm.2013002