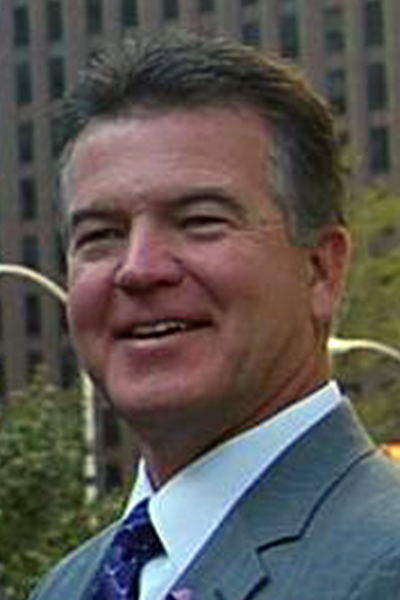 Vice President, State Government Affairs, Verizon
Biography

Doug Smith has a diverse portfolio of experiences from various assignments in Verizon and its predecessor companies. Currently, Doug is Vice President - State Government Affairs for Verizon. Doug is the regulatory lobbyist representing the company's interests in front of the PA, MD, VA, DE and DC utility Commissions.  His role includes representing Verizon's perspectives on formal and informal issues and meeting with Commissioners, Staff and associated agencies to advance the positions of Verizon.  Doug also leads efforts to coordinate solutions to executive service escalations which develop from Commissions, agencies and elected or appointed officials from all mid-Atlantic states.

Doug's previous assignment had him and his team in the role of Verizon's lobbyists to the more than 2,500 cities, towns and communities in PA that are served by the company. Prior to his role in Pennsylvania, Doug was Director - Public Policy in New Jersey, based in Newark, NJ, where he was responsible for matters related to the company's policy issues and interfaced with regulatory, appointed and elected officials. Earlier assignments included field operations, engineering and regulatory positions in Pennsylvania and Delaware, along with human resources and product management responsibilities.

Doug is a native of Philadelphia, PA and joined Verizon after graduating with a BS in Engineering from Drexel University. He also holds an Executive MBA certificate from the Wharton School at the University of Pennsylvania. He has additional training from Harvard Law School as well as the Brookings Institute, in Washington, D.C.  Doug lives in West Chester, PA with his wife, Eileen and has 5 adult children, 2 of which are PSU graduates and one is currently an undergrad at PSU.