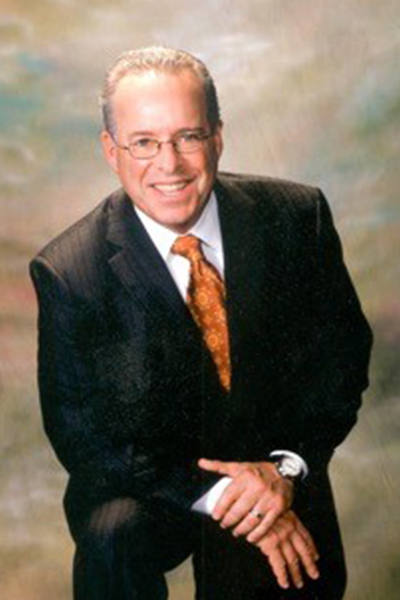 Founder, David M. and Marjorie D. Rosenberg Foundation
Biography

David M. Rosenberg is a full-time philanthropist and President of the David and Marjorie Rosenberg Family Foundation. As a lawyer and businessman, he is utilizing his past business experiences as a Board member assisting a variety of non-for profits, with a primary focus on youth, education, and the underserved community. David currently serves on the Boards of The Children's Hospital of Philadelphia (CHOP) and Penn State University, Brandywine. He is a previous long time Board member of the Josephson Institute of Ethics where he was Chair; Special Olympics of Pennsylvania; Jewish Family and Children's Services; National Liberty Museum; and Spiezle Architectural Group. At CHOP, David is currently a member of the Foundation Board of Overseers and Chairs the CHOP Cares Community Advisory Board and the Community Impact Committee. At Penn State Brandywine David is a member of the Board of Advisors and Chair of the most recent Campaign: A Greater Penn State for 21st Century Excellence

In his business career, David was a Principal and Executive Vice President at Environmental Compliance Services (ECS). At ECS, David was responsible for all corporate marketing and public relations activities. He helped lead the company's efforts to set the standard for quality service in the insurance industry, initiating a quality assurance program and reorganizing the company to better focus on the needs of its customers. From 1982-1999, David and his two partners grew ECS from a small 12 person, $5 million in annual written premium agency, to a 500 person, $200 million in annual written premium agency and a national leader in the environmental insurance industry. ECS was sold to XL Capital Inc., a publicly held company in 1999.

Subsequent to the sale of ECS, David and his partners also founded Marsh Creek Corporate Services (MCCS). Businesses acquired, grown, and sold through 2010 included: executive transportation, record storage and document shredding, and security. As Principal of MCCS, David's responsibilities included overall marketing and strategic planning of the various corporate entities.

David is a 1974 Graduate of The Pennsylvania State University, University Park, PA and a 1977 Graduate of Howard Law School, Washington, DC.