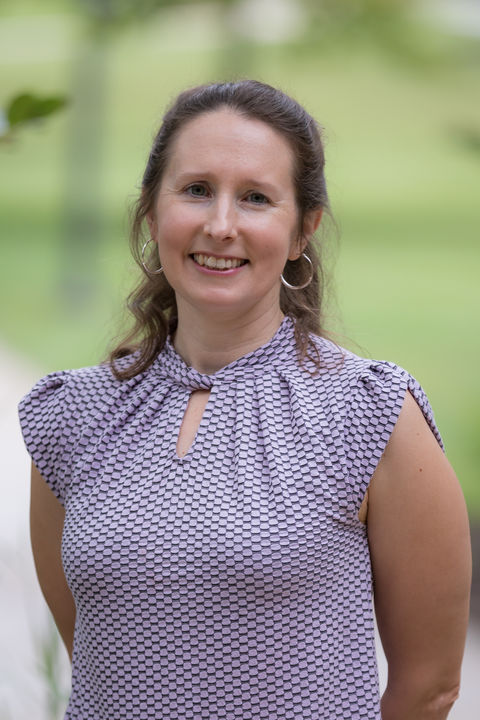 25 Yearsley Mill Road
Media, PA 19063
Biography

Dr. Anna Sigmon joined the faculty at Penn State Brandywine in fall 2020. She holds both a PhD in chemistry from The University of Texas at Austin and a JD from George Washington University. Prior to working in academia, Anna worked as a patent lawyer in the private sector.

Dr. Sigmon's current research is focused on two areas: the synthesis of bioactive small molecules and chemical education pedagogy. Her small molecule research involves the synthesis, structural elucidation and biological testing of novel, flavonoid-based compounds with potential medicinal applications. Flavonoids encompass a large group of naturally occurring compounds that possess a huge diversity of health benefits. They are found in everyday sources including chocolate, red wine and green tea. Dr. Sigmon is synthesizing a variety of flavonoid derivatives for potential anti-viral, anti-fungal and anti-aging applications.

Dr. Sigmon's pedagogy research focuses on the development of collaborative, active learning methodologies for use in the chemistry classroom. Recently, she published an article on the use of a social annotation platform to enhance a flipped organic chemistry course by facilitating collaborative, asynchronous interactions with flipped content.
Publications

Selected publications:

Hemant P. Yennawar, Anna Sigmon and Eleanora Margulis. "Crystal structures of three newly synthesized flavanone hydrazones." Acta. Cryst. 2023, E79, 236-240.

Anna Sigmon and Matt Bodek. "Use of an Online Social Annotation Platform to Enhance a Flipped Organic Chemistry Course." J. Chem. Ed., 2022, 99, 538-545.

Hemant P. Yennawar and Anna Sigmon. "Crystal structure of racemic (R/S,E)-2-(4-hydroxyphen-yl)-4-(2-phenylhydrazin-1-ylidene)chromane-5,7-diol ethanol monosolvate." Acta. Cryst. 2022, E78, 346-358.

"Enantioselective Conjugate Addition Employing 2-Heteroaryl Titanates and Zinc Reagents," Organic Letters, 2009, pp. 4200-4203.

"Features and Applications of [Rh(CO)2Cl]2-Catalyzed Alkylations of Unsymmetrical Allylic Substrates," Journal of Organic Chemistry, 2007, pp. 9018-9031.

"[Rh(CO)2Cl]2-Catalyzed Domino Reactions Involving Allylic Substitution and Subsequent Carbocyclization Reactions," Organic Letters, 2005, pp. 1661-1663.