Thank you for your interest in Penn State as a potential employer. Penn State is a great place for a career and Penn State Brandywine is committed to providing a supportive, challenging employment environment that allows faculty and staff members to reach their full potential. Working collaboratively with other University locations, each individual's contribution is valued and supports our land-grant mission of teaching, research, and service. Faculty and staff have the advantage of working on a small campus while being part of a large University.
To be considered for a position, you will need to apply online. Click on the link below to view positions currently being advertised at Penn State Brandywine and other Penn State locations.
---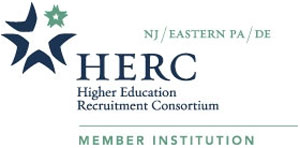 Penn State University is a multi-campus public land-grant university that improves the lives of the people of Pennsylvania, the nation, and the world. Our instructional mission includes undergraduate, graduate, and continuing and distance education informed by scholarship and research. Our research, scholarship, and creative activities promote human and economic development through the expansion of knowledge and its applications in the natural and applied sciences, social sciences, arts, humanities, and the professions.
Penn State Brandywine shares in the University's international reputation for excellence in teaching, research and service. It is a small, suburban, undergraduate campus located on 112 acres on the western side of the greater Philadelphia region, and enrolls approximately 1600 students. Penn State Brandywine offers the first two years of study for most of Penn State's more than 160 degree programs. In addition, students may enroll on campus in twelve baccalaureate degrees, and two associate degrees.
Penn State is committed to affirmative action, equal opportunity and the diversity of its workforce.